Join Our FPSD91 Community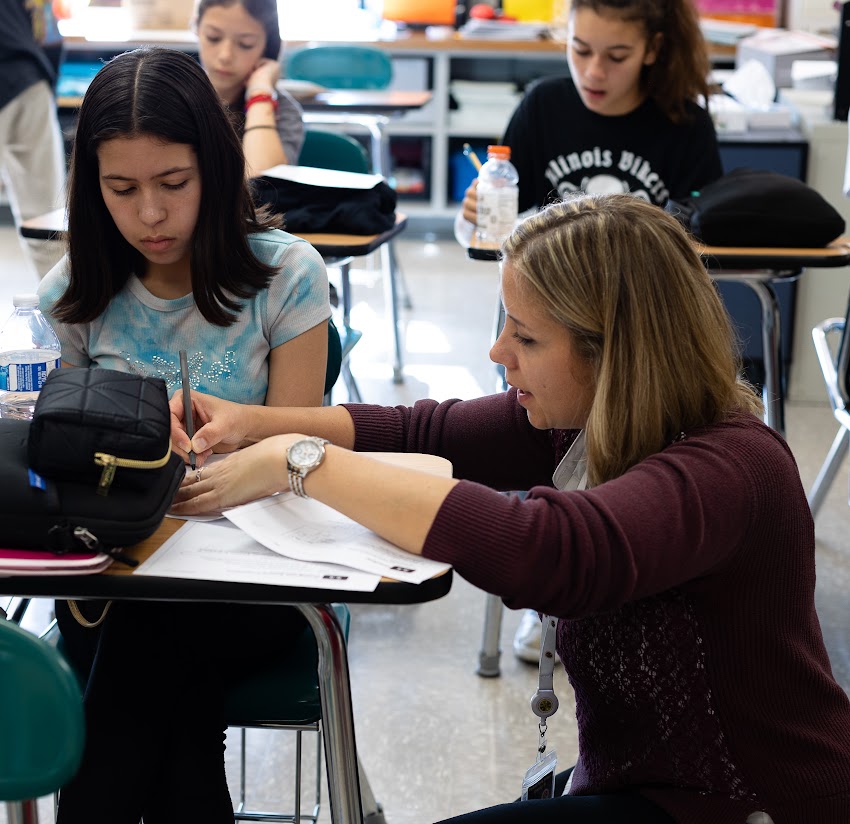 Our mission, in partnership with home and community, is to educate each individual child in a safe and nurturing environment.
We will foster respect and self-worth, teach skills relevant to contemporary life, and promote academic success and creative expression.
We will encourage an appreciation of the rich cultural diversity of our community, and instill a sense of wonder for the future to enable our students to become lifelong learners and responsible citizens of the world.
| | |
| --- | --- |
| An inclusive school community where all individuals are valued and respected | Open, honest, and effective two-way communication to engage the community in the educational process |
| Small classes that support the continuous improvement of each individual child | Promoting our excellence and accomplishments to a broad community |
| Innovative instruction, programs, and learning opportunities for each individual child within and beyond the classroom that results in improved academic achievement | Safe, nurturing environments that invite and engage all members of the community |
| Fiscally responsible planning that ensures resources are used appropriately to support district values and goals | Qualified and effective professionals committed to our students and representative of the diversity of our community |
Forest Park Public School District 91 is a diverse, urban fringe district of less than 800 students. Our students are educated in two primary schools (grades K – 2), one intermediate school (grades 3-5), and one middle school (grades 6-8). We also have our Forest Park Preschool located at the Garfield Primary School.
Personalized Attention - teachers give our students the individual attention they need and take an active interest in their success;

Innovative Instruction - inquiry and project-based learning strategies combined with wise use of technology in the classrooms;

Small Class Size - with an average class size of 20, District 91 teachers can promote an exceptional educational experience every single day;

Small School District - we know every student; we know their parents, too;

Technology - cutting-edge personal and classroom technology enables students to capture, connect, and reflect; every child has their own Chrome book);

More Information - for more information about District 91, please refer to the Illinois School Report Card. The Illinois Report Card for each school is located on each school's link.
Locate approximately 10 miles west from Chicago's downtown loop area, Forest Park, Illinois, a diverse community of approximately 15,000 residents, combines the unlimited resources of a flourishing urban setting with small town, neighborhood charm, making it an exceptional place in which to live, work and do business.

Thriving downtown commerce area with trendy shops, excellent restaurants, and popular night-life;

Madison Street corridor boasts some of the most popular and highly-rated dining and entertainment establishments in the Chicago metropolitan area;

Park District of Forest Park features the Roos Recreational Center and operates a wonderful community pool in the village's largest park;

Community Center provides several services to residents of Forest Park, including daycare and support for families in need;

West Cook YMCA provides many activities and services for residents in Forest Park, including after-school programs.

For more information, visit www.forestpark.net
FPSD91 is an equal-opportunity employer and makes employment decisions on the basis of merit.
We want to have the best-qualified people in every job. FPSD91 does not discriminate on the basis of race, color, national origin, sex, disability, age, religion, or any other legally protected characteristic in its programs, activities, or employment opportunities.