Madison Street flower pots are being decked out in Halloween garb just in time for the Casket Races (October 22) thanks to businesses, residents/families, and organizations who adopt and decorate a flower pot.
This year our third graders at Field Stevenson adopted a flower pot. They did it in conjunction with their unit on communities. The goal was to make a connection with our community and help make it a better place to live. Each student decorated their own pumpkin to put in our pumpkin patch. Let's hope they don't all blow away in this wind! If you see it make sure to take a picture and share it with us using #BelongwithD91
Decorated flower pots will be on display from October 21 to November 6, along madison Street.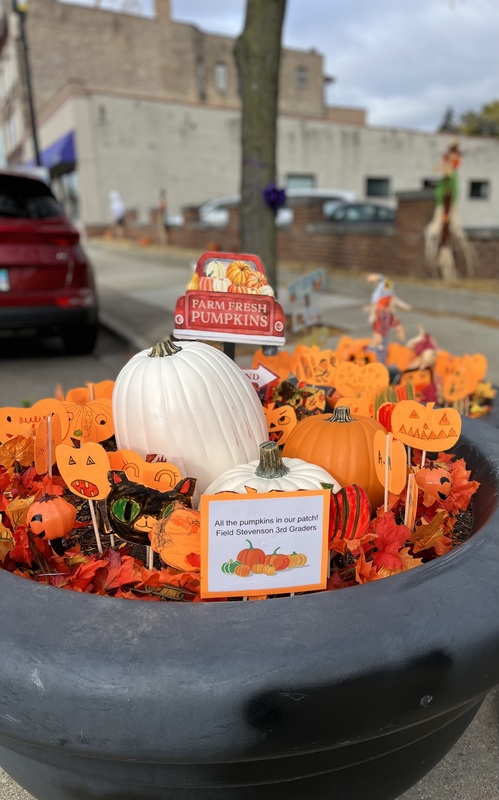 Thank you, Ms. Boucek for sharing this project with our community.