Celebrate Pride Month this weekend with a fun mini parade that will end with a blast of vibrant color powder on the Library's patio. Meet at Garfield Elementary School's playground (543 Hannah Ave) at 8 am to join in on the fun!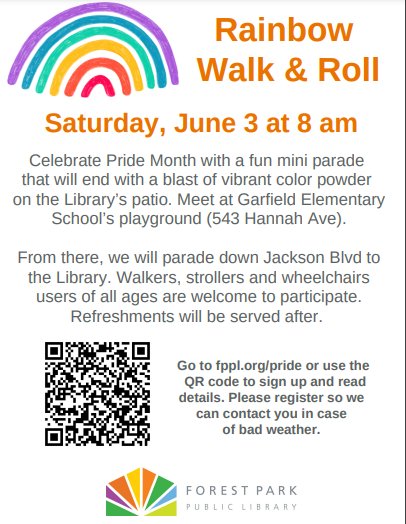 No School - Memorial Day is observed. Originally known as Decoration Day, it originated in the years following the Civil War and became an official federal holiday in 1971. We encourage you to honor those who gave their life while serving in the Armed Forces.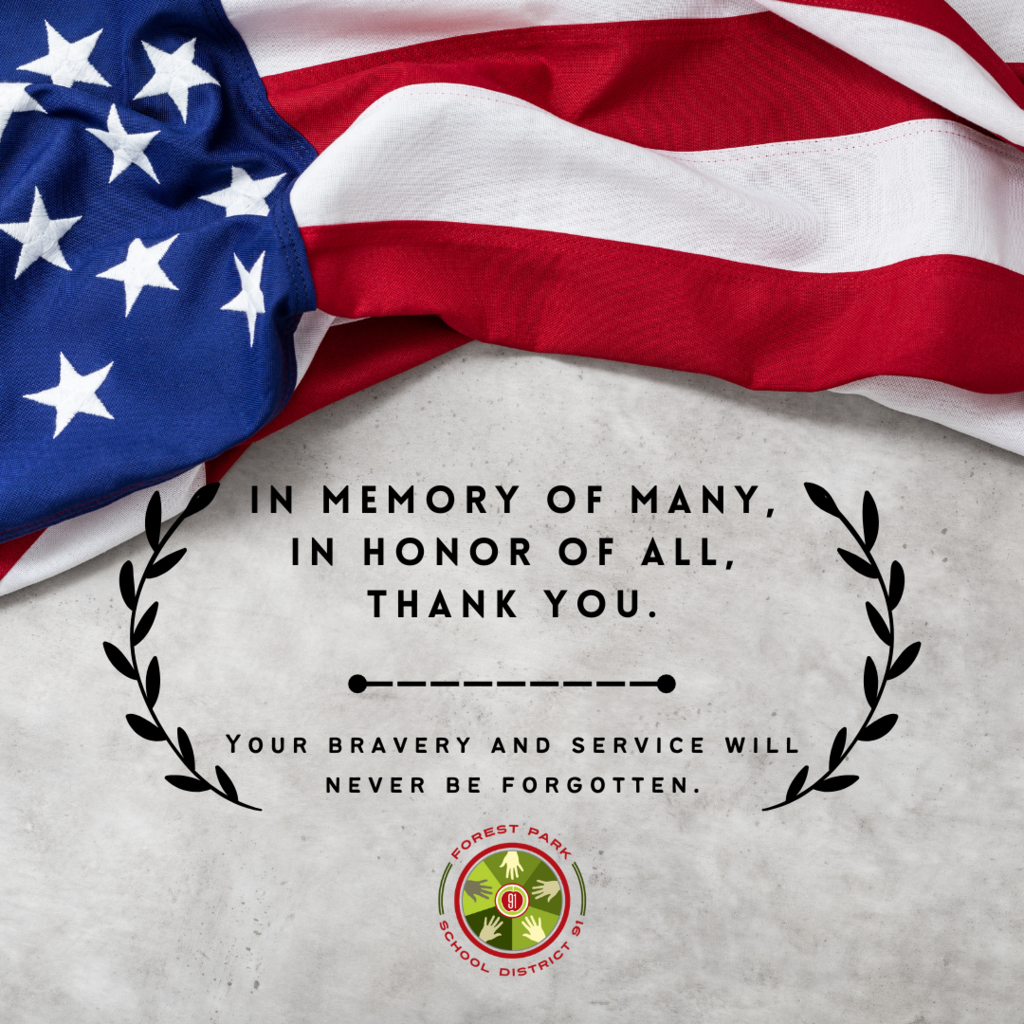 Happy Teacher Appreciation Week to all of our D91 Educators!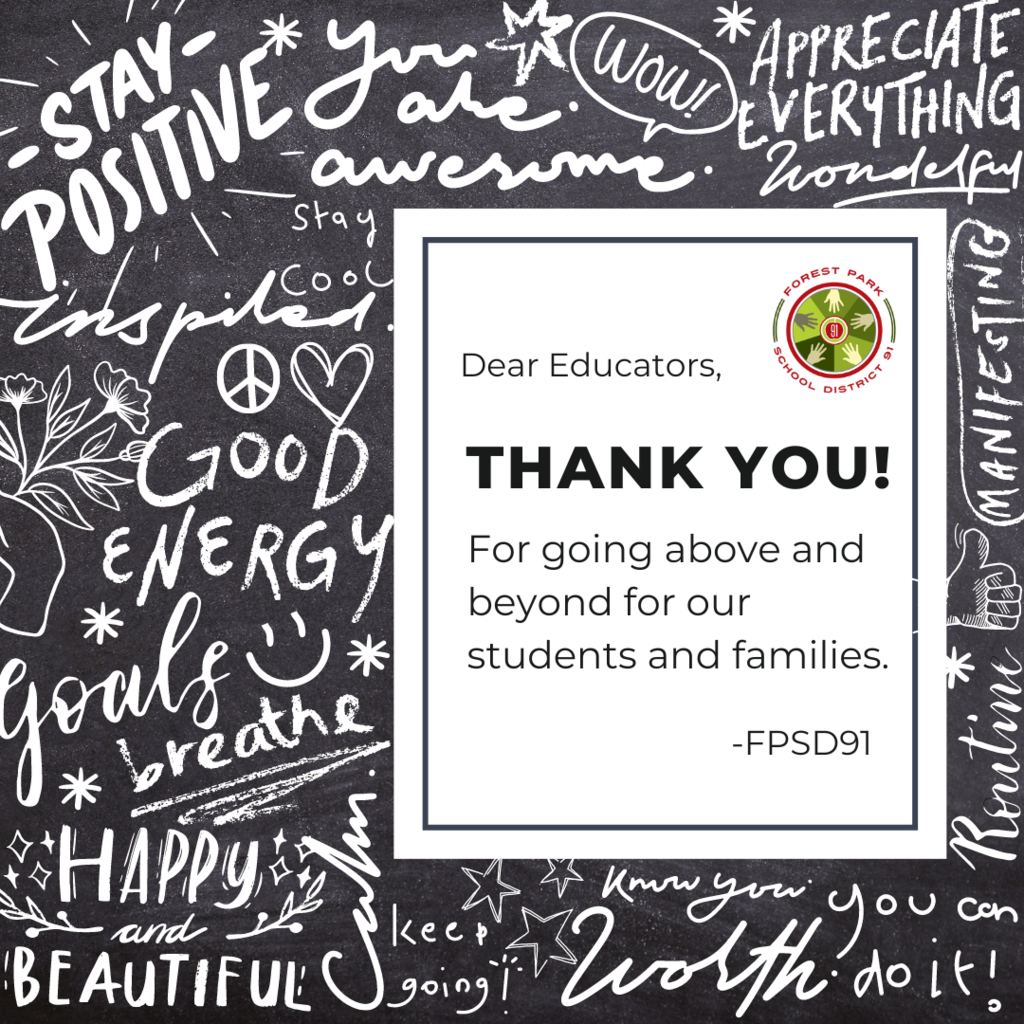 Join us this Saturday, April 29th for our Resource and Transition Fair. All families are invited to attend! We highly encourage our families with children with special needs to attend. Various organizations will be sharing information about the support and services they provide to our community. Refreshments and childcare will be provided.

Spring Break is here! There is no school Monday, March 20th-Friday, March 24th. We will see you rested and ready on Monday, March 27th! Have a safe week! Also please take advantage of next week and take a few minutes to complete the 5 Essential Survey if you have not done so already. Thank you!!
http://survey.5-essentials.org/illinois/survey/parent/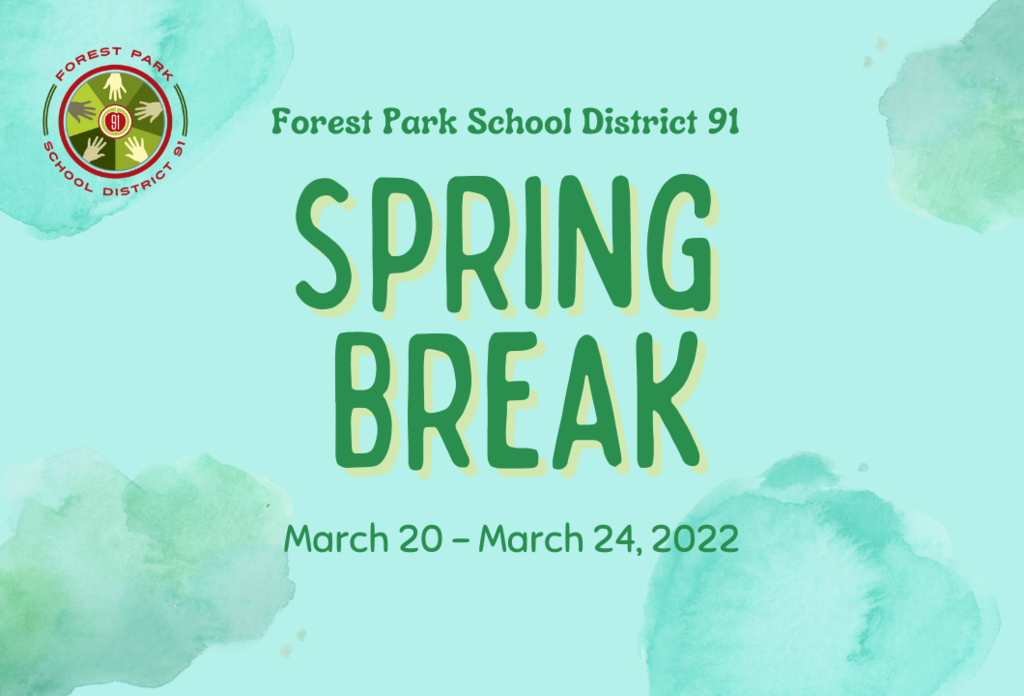 St. Patrick's Day is celebrated annually on March 17th in observance of the patron saint of Ireland, Saint Patrick. For more than a 1000 years, this religious holiday has honored Saint Patrick as well as Irish heritage, history, and culture. ⁠ The shamrock, which is typically associated with St. Patrick's Day, comes from the legend of St. Patrick where he explained the Holy Trinity using the three leaves of the native Irish clover. ☘️⁠ ⁠ Many Irish-Americans celebrate by attending church, going to parades, hosting feasts, and wearing green. To those celebrating, D91 wishes you a happy and lucky St. Patrick's Day! 💚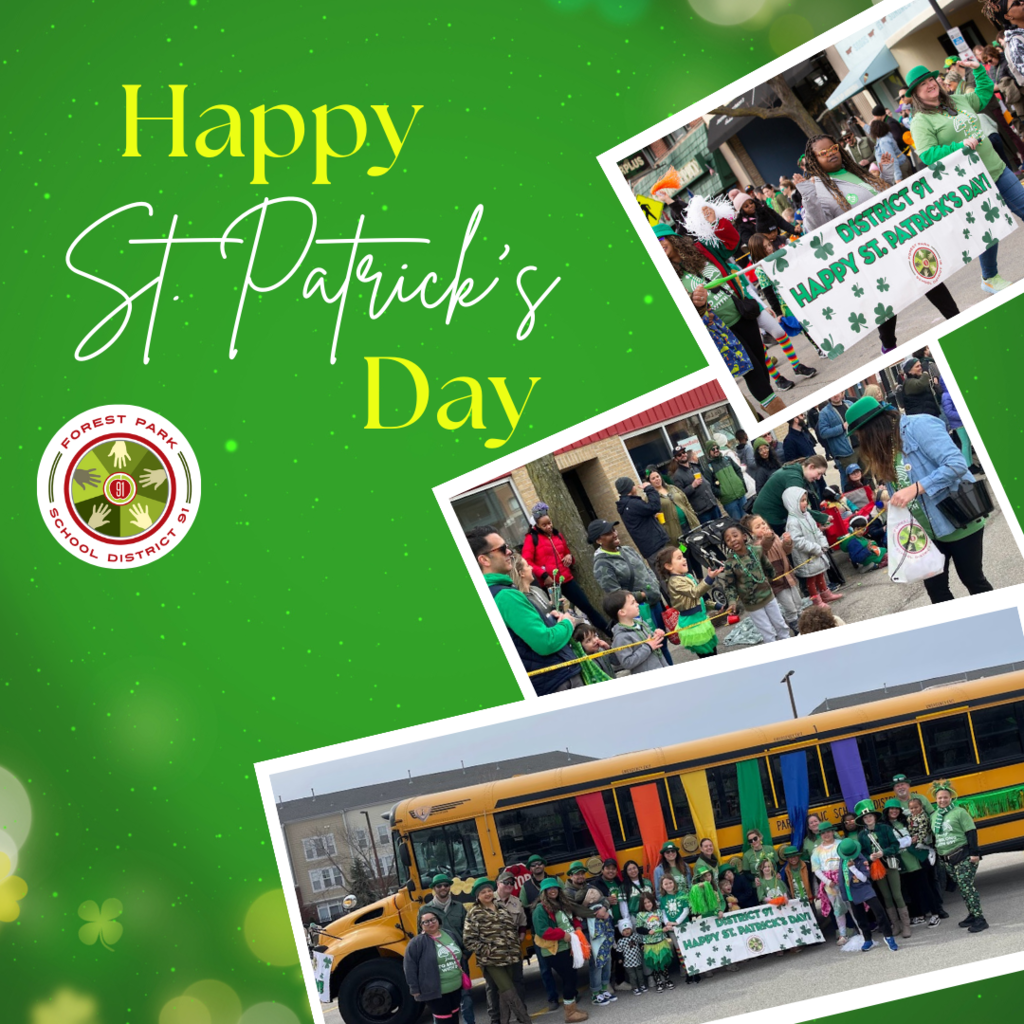 We are proud to recognize our School Social Workers as they support and provide direct services to students who experience academic and social difficulties, developing relationships that bolster self-esteem and reward positive behavior. Thank you, Andrea Coco, David Droy, Lucia Suarez, and Maddie Parrilli for your amazing work with our students and families.

Happy Holi! Holi, also known as the Festival of Colors, is celebrated annually on the date of the last full moon on the Hindu calendar. Holi celebrates the triumph of good over evil, and the divine love of Hindu deities. Read more about Holi at
https://www.holifestival.org/
.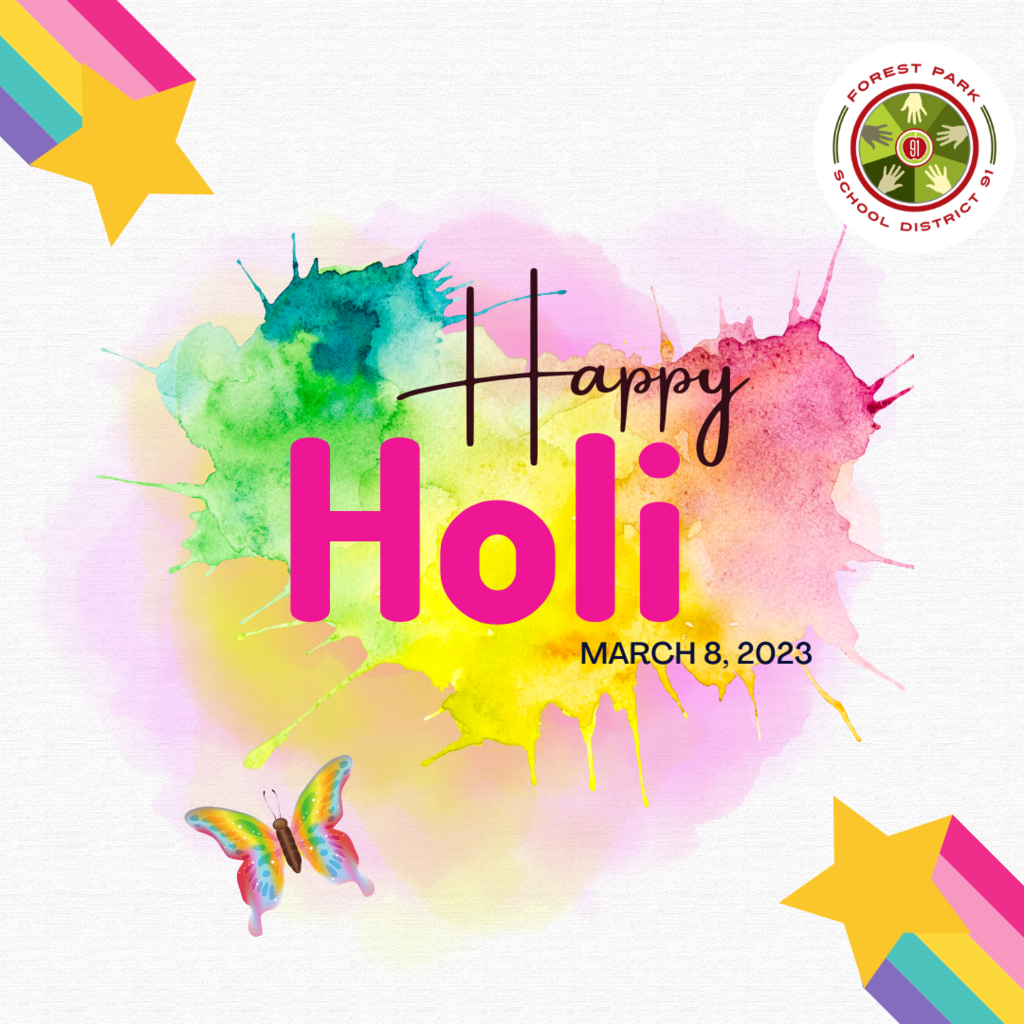 Happy #InternationalWomen'sDay! International Women's Day is held each year on March 8th and functions as a celebration of women's achievements and a call to action for furthering gender equality. The 2023 theme, #EmbraceEquity, encourages us to value and seek out diversity in all aspects of life, challenge bias and discrimination, and engage in collective activism that drives women's equality forward. In D91 we are working towards challenging discriminatory practices and are developing clear plans to welcome equity and diversity within our district. Superintendent Dr. Alvarez and Board Member Wood, showed appreciation today to all our women leaders at D91!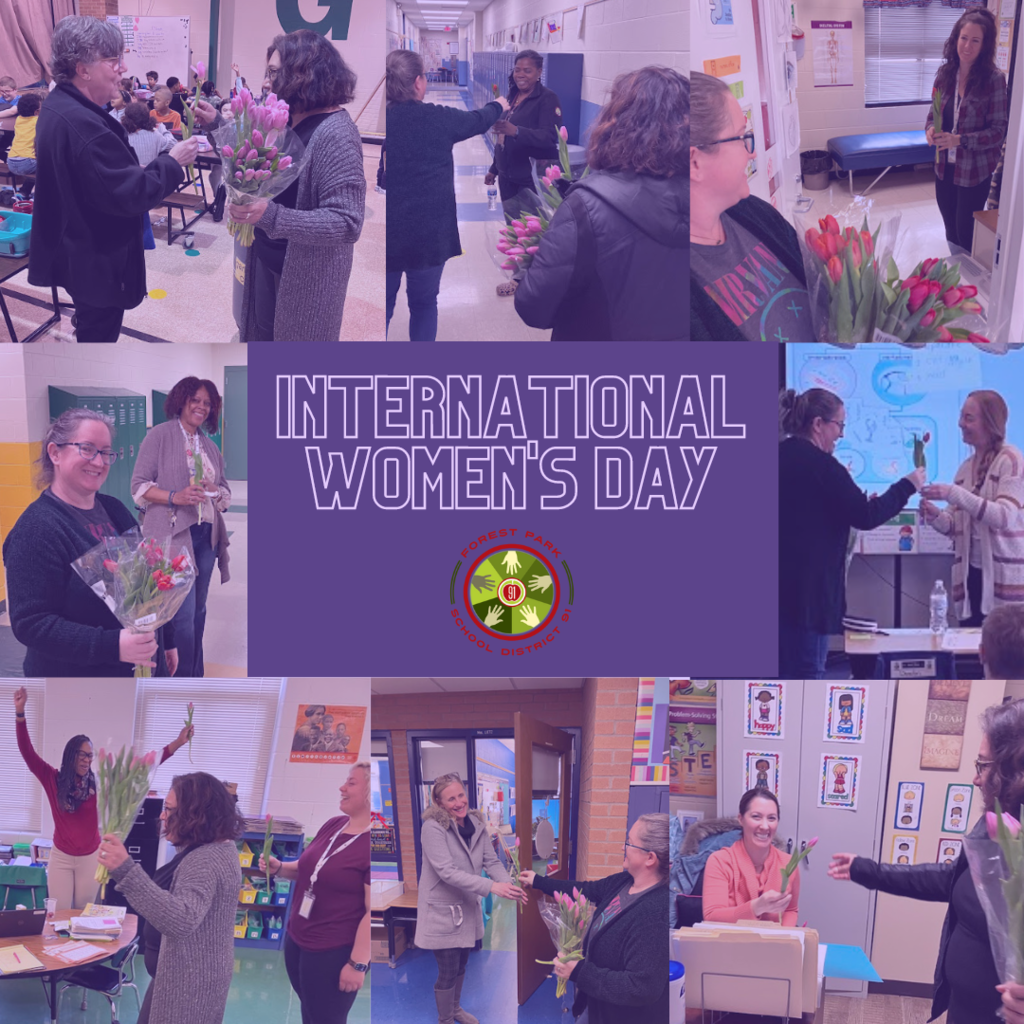 This Thursday join us for Family Literacy Night and Author Presentation With KATE HANNIGAN! The 1st 20 guests will receive a FREE copy of her book Cape. Families make sure to check your school newsletters weekly so you don't miss out on save the dates and other important information throughout the school year.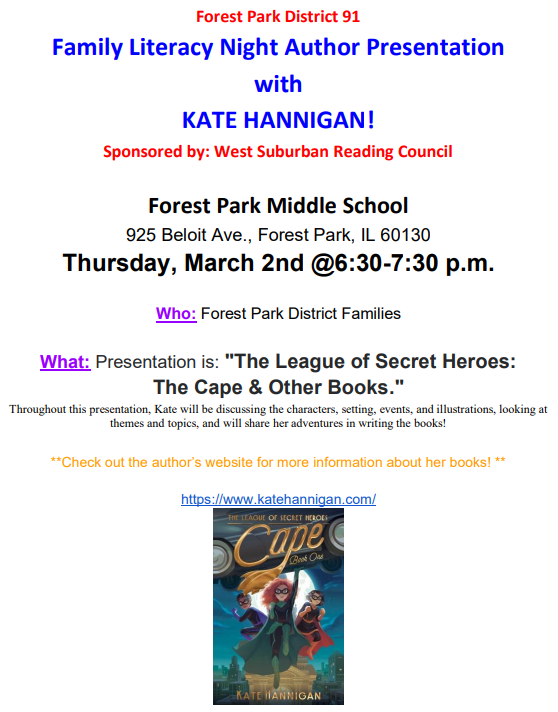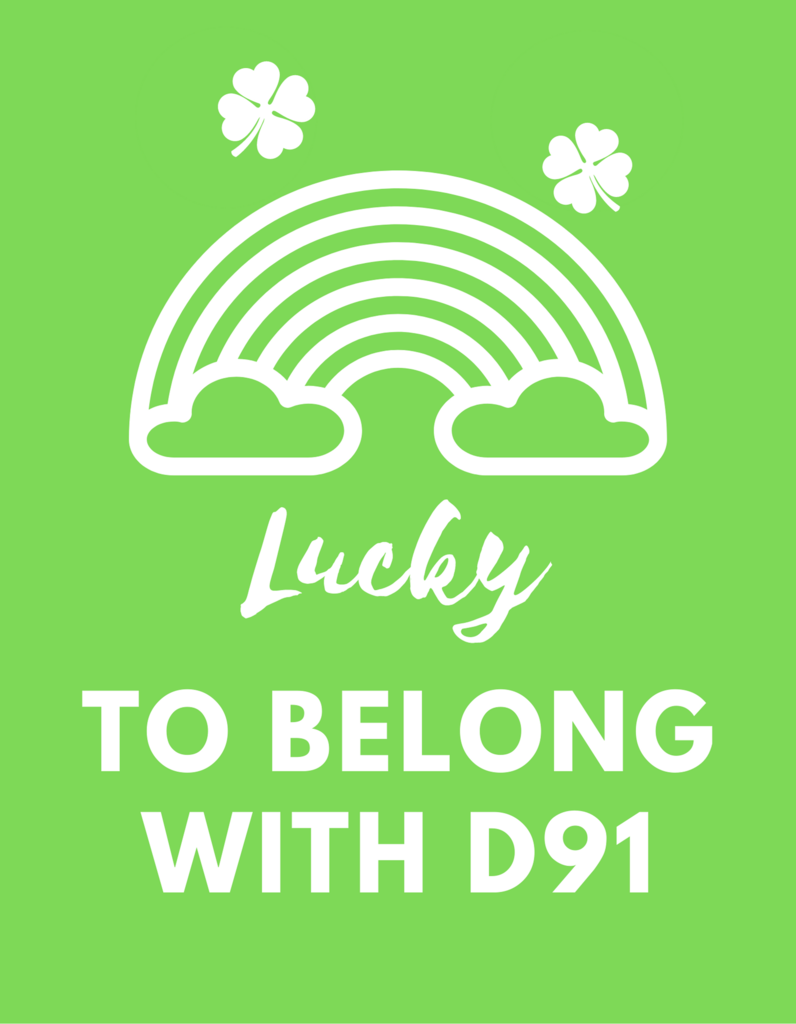 Wishing you a day filled with love and appreciation. You truly deserve it for being an amazing part of the D91 Community!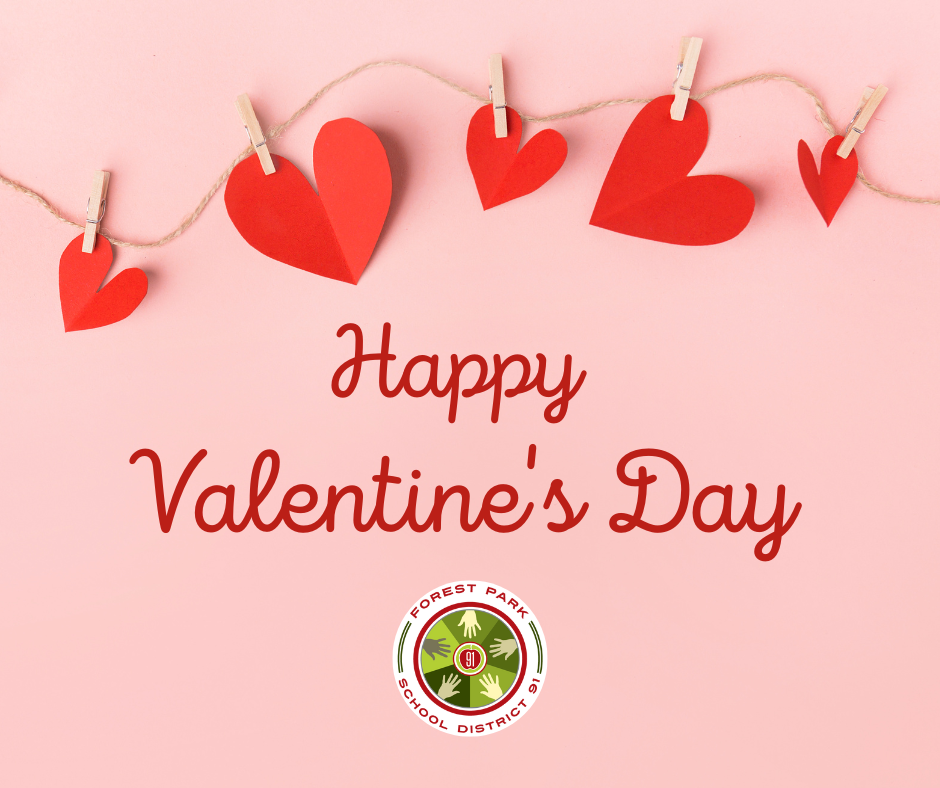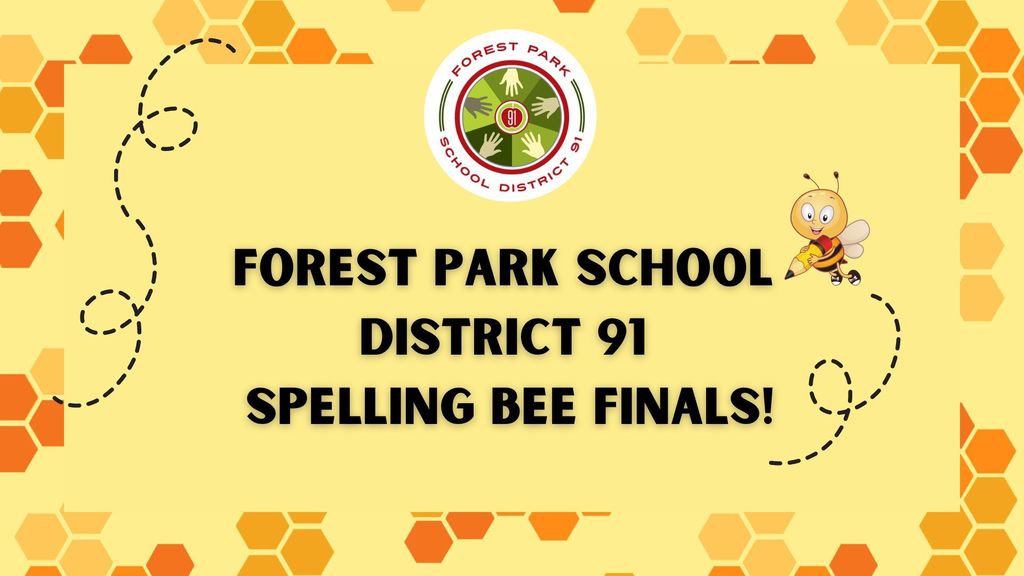 Trey Baker, a Scholastic author and mentor, joined Field-Stevenson, Betsy Ross and Garfield today for World Read Aloud Day by reading the book "Because of You, John Lewis" by Andrea Davis Pinkney, and "Illustrated by Keith Henry Brown. Trey read the book and engage the students in reflection and discussion to make connections with the events of the story as well a Black History month.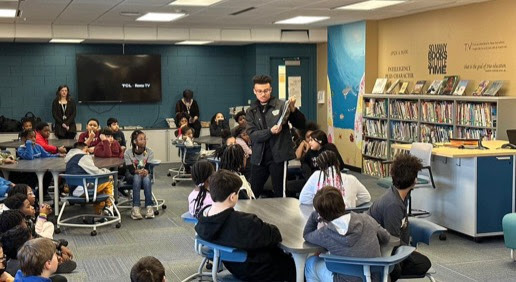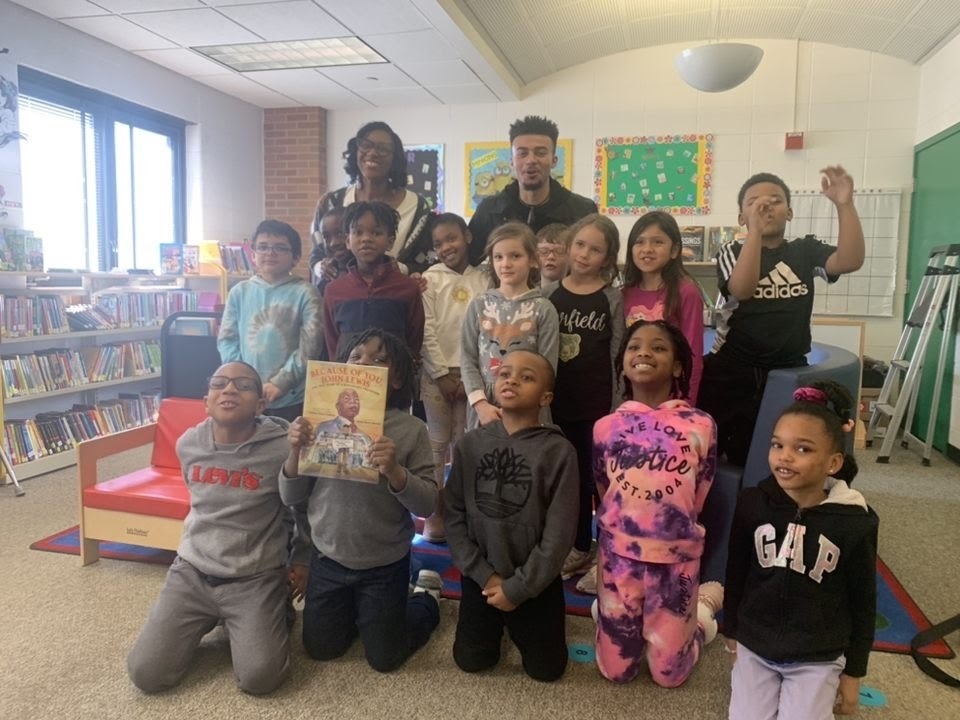 Happy Black History Month! This is a special time to celebrate the contributions of African-Americans in the story of America. Carter E. Woodson, was the first to dedicate and celebrate the historic contributions of Black people that led to the establishment of Black History Month. He felt the importance to have a theme each year to bring to the public's attention important developments that merit emphasis. This year's theme for learning and understanding is Black Resistance. We pay tribute to those who have faced and overcome adversity, and recognize the foundational contributions made by Black culture to our society. We hope that Black History Month serves as a powerful reminder that Black history is American history, and that we share a collective responsibility in understanding our history in its entirety. We encourage you to explore the many engaging and interactive resources that exist to learn more about Black history, including those found at blackhistorymonth.gov, loc.gov, and your nearby museums.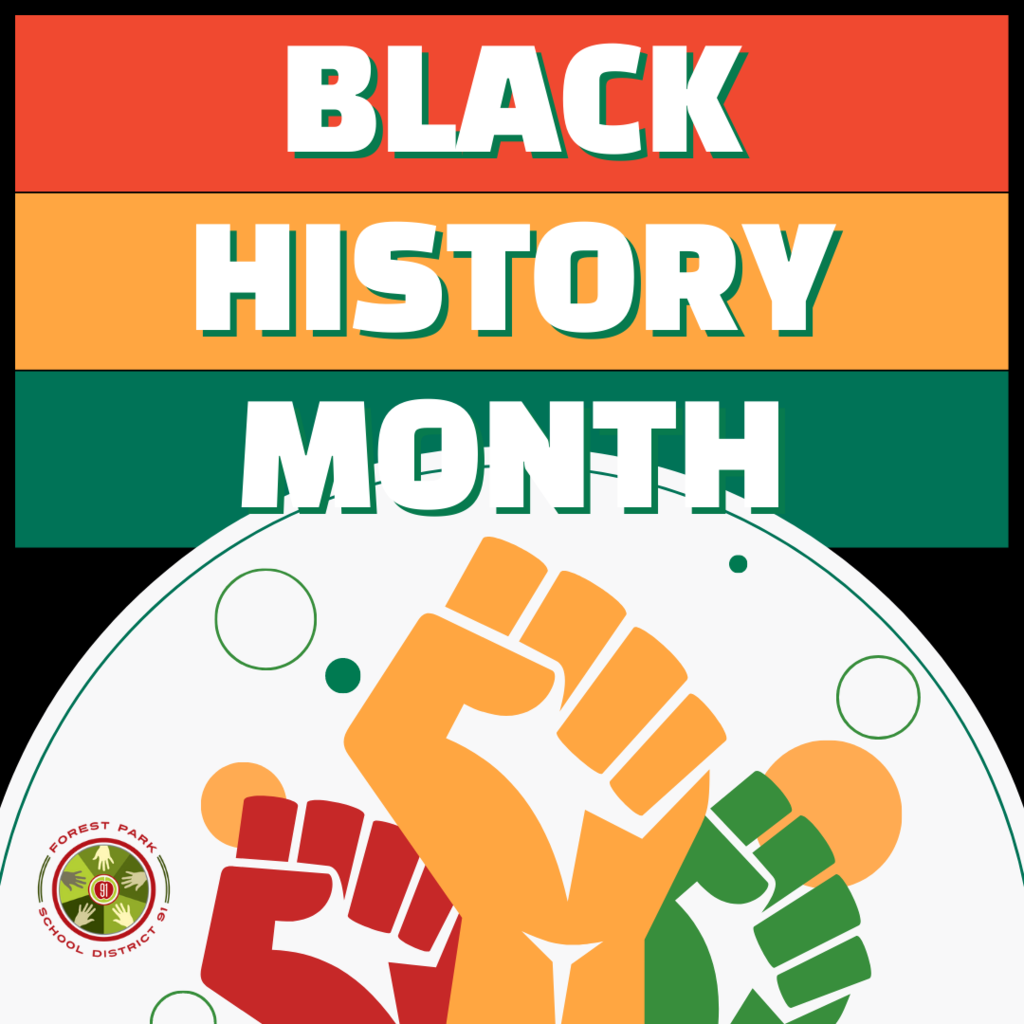 Catch up with the latest student stories, events, and news updates. It's everything Forest Park School District, in your pocket. If you haven't already, download the app! Download for Android
https://bit.ly/37giXeI
Download for iPhone
https://apple.co/3OcxuIT

Happy Lunar New Year, an important holiday in several Asian cultures. After the first new moon of the Lunar calendar each year, communities around the world gather with loved ones to usher in the new year. This year marks the Year of the Rabbit, which is associated with peace and prosperity.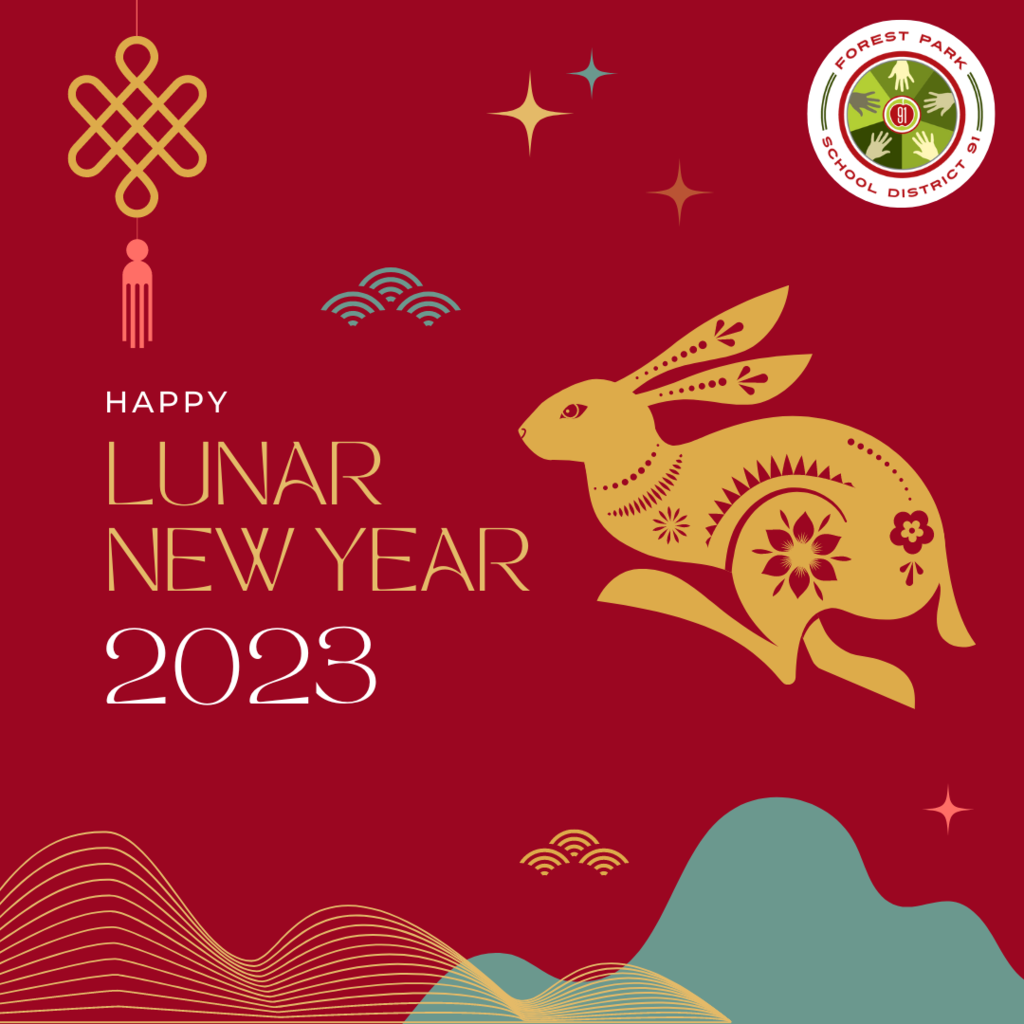 Next Monday is Martin Luther King Jr Day. It is the only federal holiday that is designated by Congress as a National Day of Service - "a day on, not a day off." We do not have school on January 16th in observance of the holiday. Consider taking this day to give back and encourage others in various ways we and others can volunteer and give back to our community.