Trey Baker, a Scholastic author and mentor, joined Field-Stevenson, Betsy Ross and Garfield today for World Read Aloud Day by reading the book "Because of You, John Lewis" by Andrea Davis Pinkney, and "Illustrated by Keith Henry Brown. Trey read the book and engage the students in reflection and discussion to make connections with the events of the story as well a Black History month.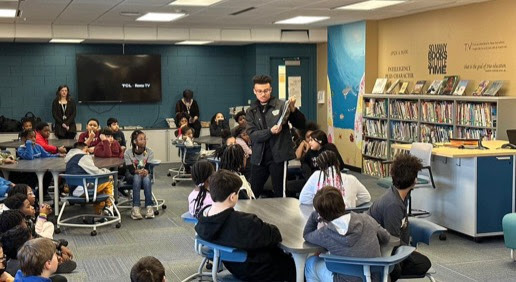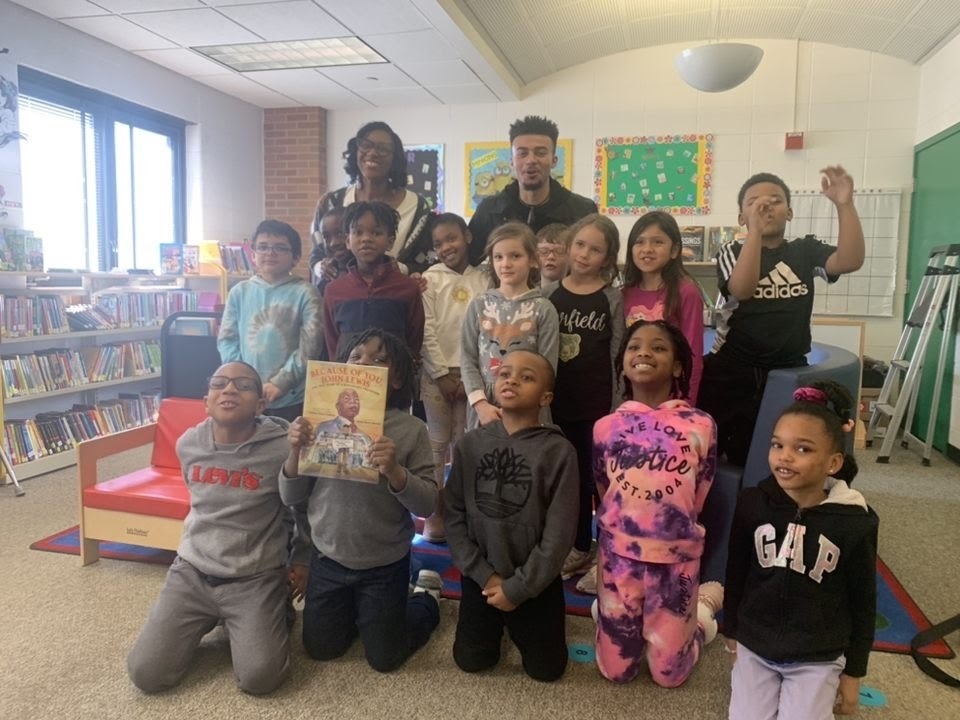 Happy Black History Month! This is a special time to celebrate the contributions of African-Americans in the story of America. Carter E. Woodson, was the first to dedicate and celebrate the historic contributions of Black people that led to the establishment of Black History Month. He felt the importance to have a theme each year to bring to the public's attention important developments that merit emphasis. This year's theme for learning and understanding is Black Resistance. We pay tribute to those who have faced and overcome adversity, and recognize the foundational contributions made by Black culture to our society. We hope that Black History Month serves as a powerful reminder that Black history is American history, and that we share a collective responsibility in understanding our history in its entirety. We encourage you to explore the many engaging and interactive resources that exist to learn more about Black history, including those found at blackhistorymonth.gov, loc.gov, and your nearby museums.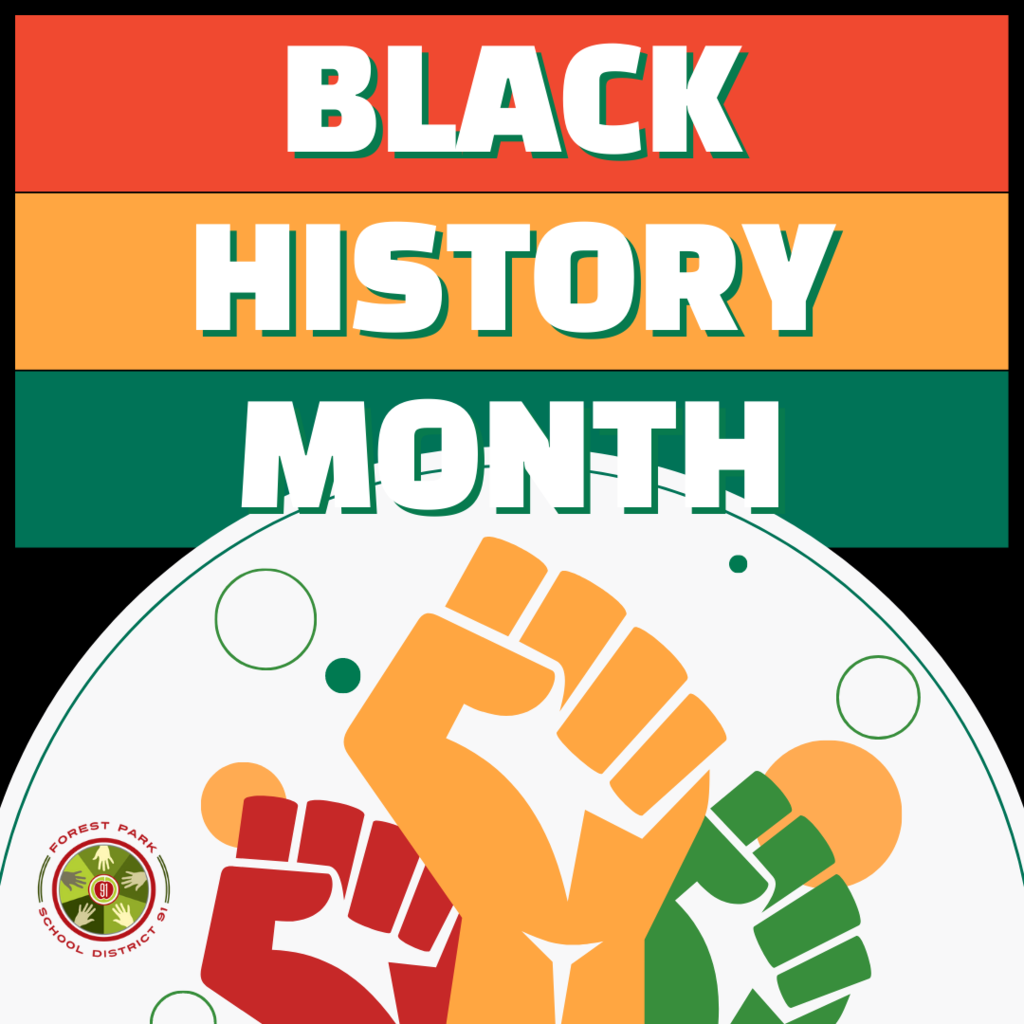 Catch up with the latest student stories, events, and news updates. It's everything Forest Park School District, in your pocket. If you haven't already, download the app! Download for Android
https://bit.ly/37giXeI
Download for iPhone
https://apple.co/3OcxuIT

Happy Lunar New Year, an important holiday in several Asian cultures. After the first new moon of the Lunar calendar each year, communities around the world gather with loved ones to usher in the new year. This year marks the Year of the Rabbit, which is associated with peace and prosperity.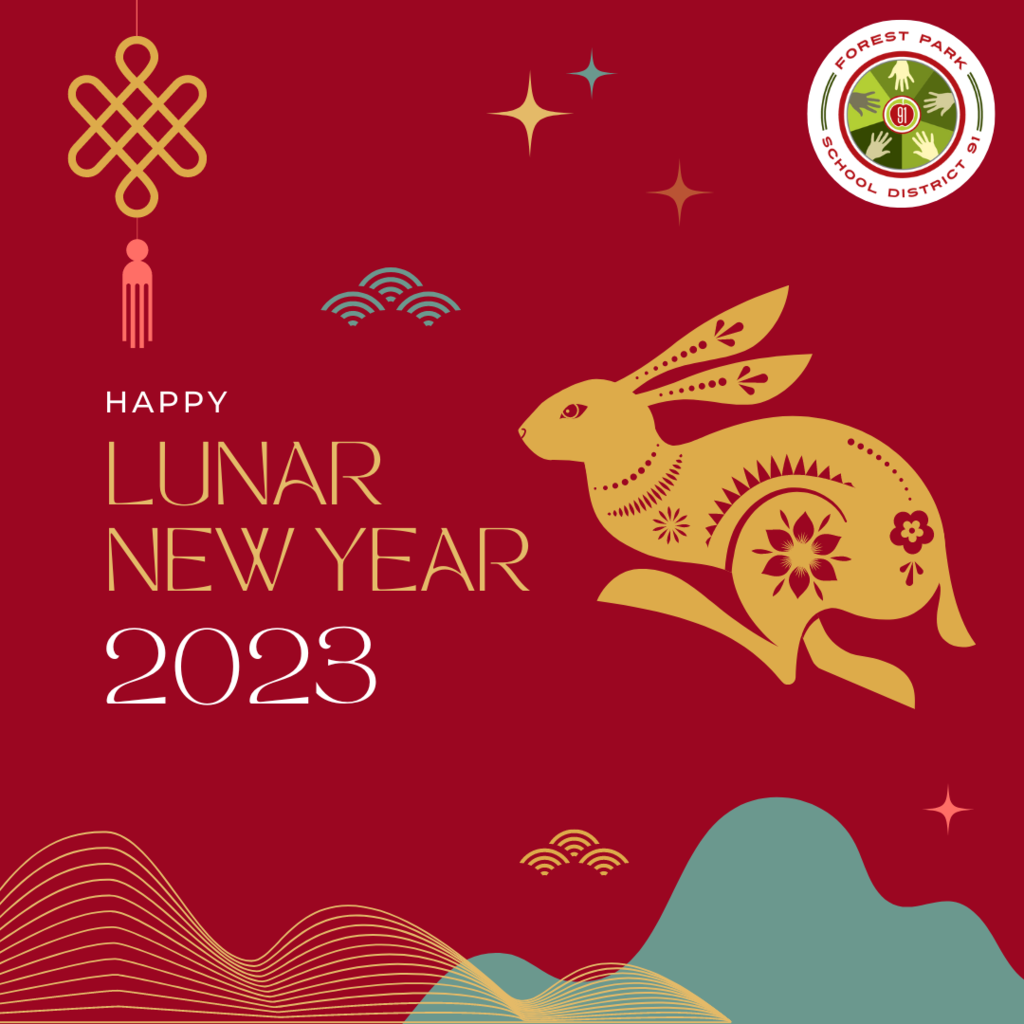 Next Monday is Martin Luther King Jr Day. It is the only federal holiday that is designated by Congress as a National Day of Service - "a day on, not a day off." We do not have school on January 16th in observance of the holiday. Consider taking this day to give back and encourage others in various ways we and others can volunteer and give back to our community.


Happy New Year! We will see everyone back at school on Monday January 9th, 2023!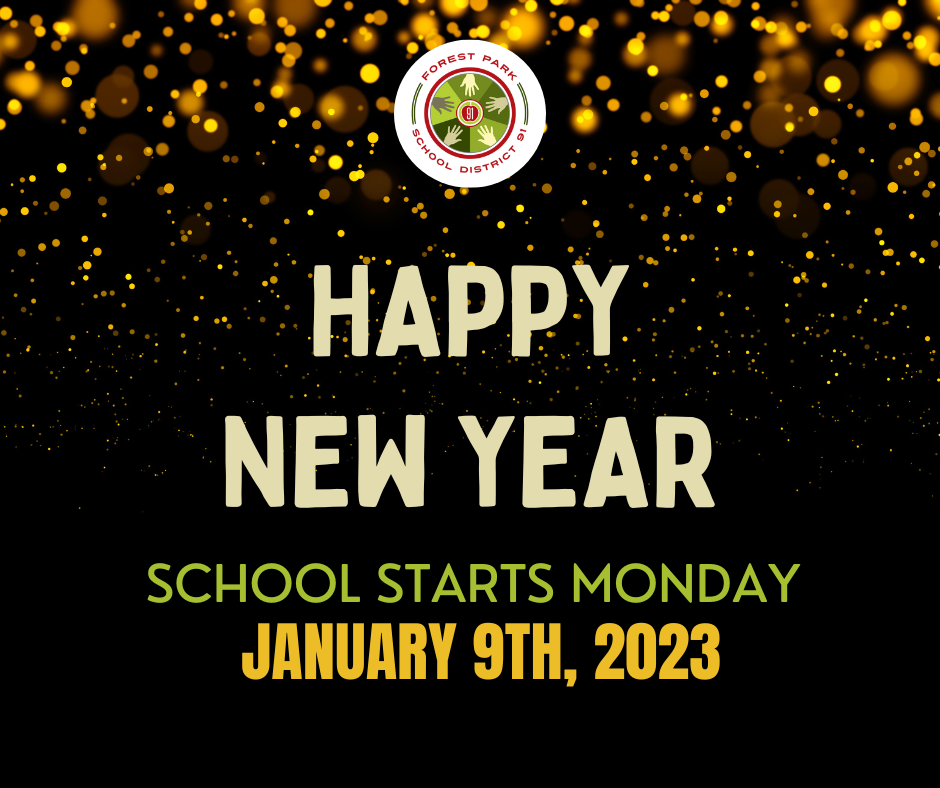 Kwanzaa is a week-long holiday held annually from December 26 to January 1. It celebrates family, culture, community, and the harvest. Kwanzaa focuses on seven essential principles, known as the Nguzo Saba, which are each represented by one day of the seven-day celebration. These principles are unity (umoja), self-determination (kujichagulia), collective work and responsibility (ujima), cooperative economics (ujamaa), purpose (nia), creativity (kuumba), and faith (imani). Kwanzaa is not a religious holiday, and families who celebrate Kwanzaa often celebrate it in addition to other holidays in this season. We wish you a Joyous Kwanzaa.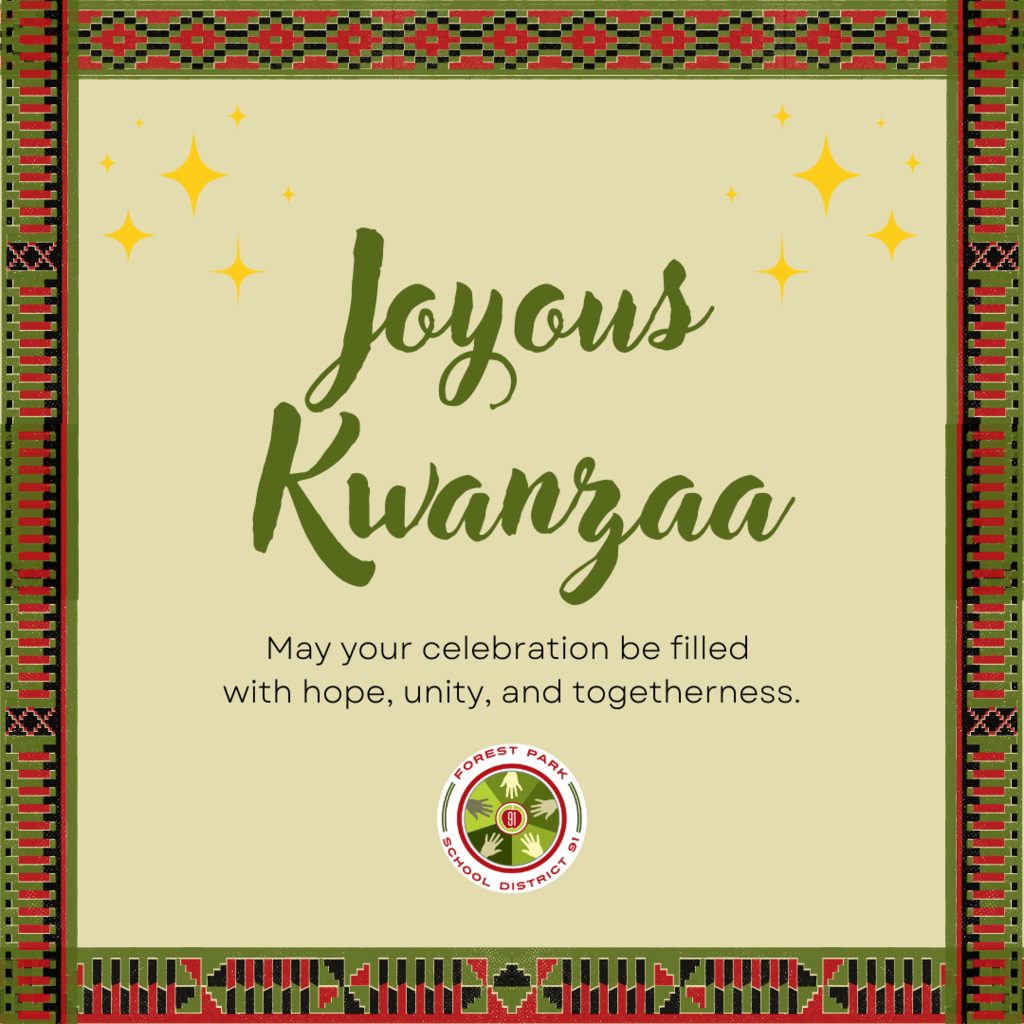 Christmas, is both a religious holiday and a worldwide cultural and commercial phenomenon. People around the world have been observing it with traditions and practices that are both religious and secular in nature. Christians celebrate as the anniversary of the birth of Jesus, a spiritual leader whose teachings form the basis of their religion. Popular customs include exchanging gifts, decorating Christmas trees, attending church, sharing meals with family and friends and, of course, waiting for Santa Claus to arrive. D91 wishes you a Merry Christmas!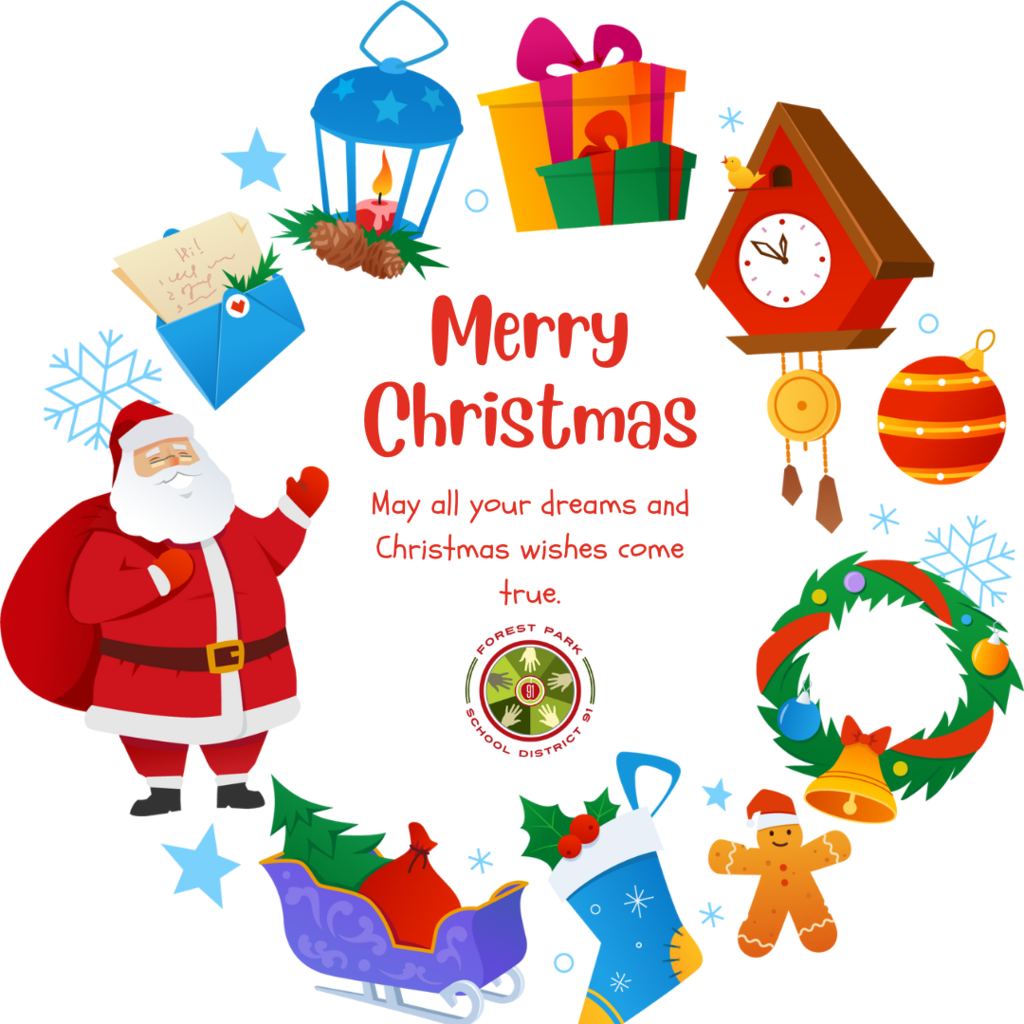 Happy Holidays! Our schools and offices will be closed from Friday, December 23rd to Friday, January 6th. Schools starts again on Monday, January 9th, 2023! Please enjoy the break and stay safe!

For many, the holidays are full of joy and wonder but, for others, the holidays and the cold winter days that follow can be the hardest. If you know someone who is struggling, or just want to promote general awareness, consider sharing information on 988 - the National Suicide Prevention Lifeline, as well as Safe2Help Illinois (
https://www.safe2helpil.com
) When individuals contact 988, "they will be connected to trained counselors that are part of the existing Lifeline network. These trained counselors will listen, understand how their problems are affecting them, provide support, and connect them to resources if necessary." Safe2Help Illinois "offers students a safe, confidential way in which to share information that might help prevent suicides, bullying, school violence or other threats to school safety. This program is not intended to suspend, expel, or punish students. Rather, the goal is to get students to 'Seek Help Before Harm.'"

Need a vaccine for COVID-19? We are hosting a pop-up clinic on TOMORROW Saturday, December 10th from 9am-12pm in the FPMS Gym. Walk-ins welcome! Make an appointment and stop by for your booster.
http://prism.org/forestparkd91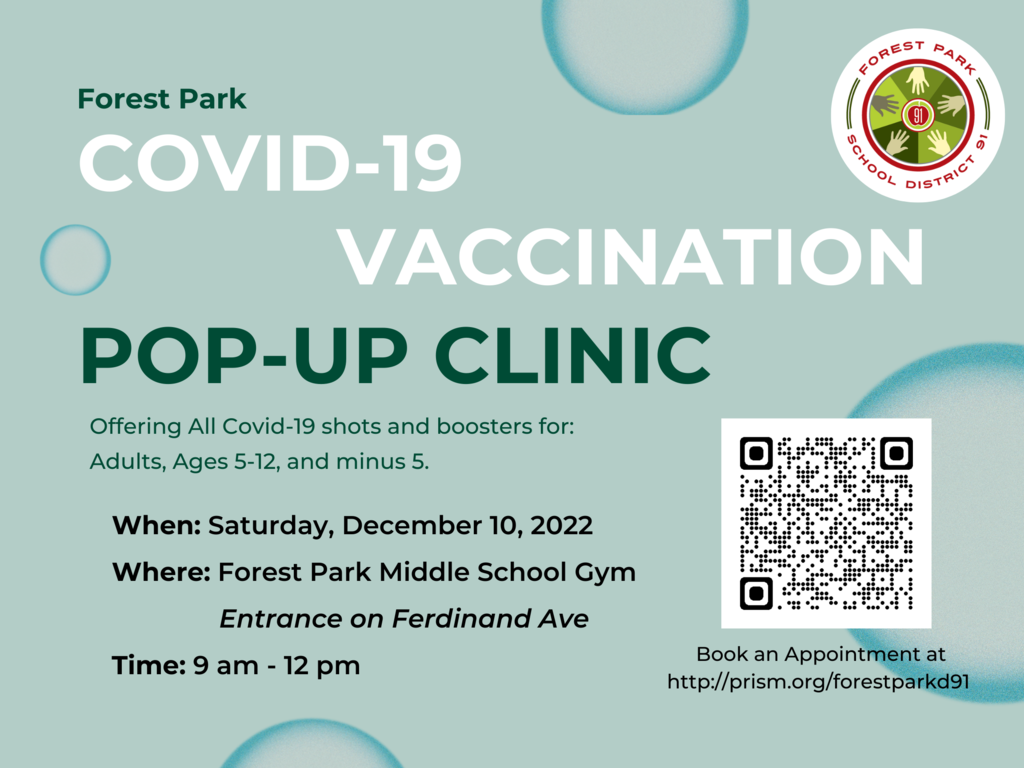 The Forest Park Tree Lighting and Holiday Walk was enjoyed by many D91 Families. We were happy to be a part of such a special evening for our community, joy was in the air! Did you get a chance to do a Carriage Ride? #exploreforestpark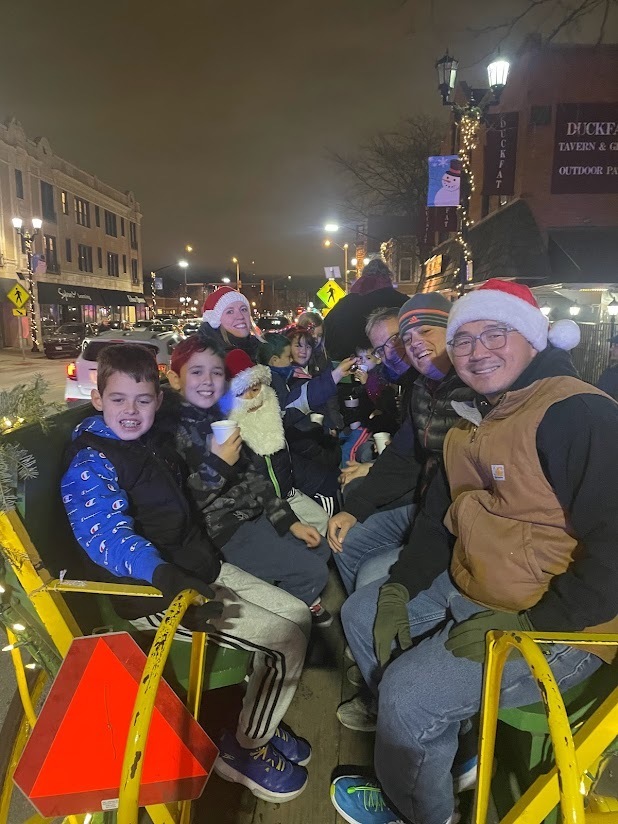 Need a vaccine for COVID-19? We are hosting a pop-up clinic on Saturday, December 10th from 9am-12pm in the FPMS Gym. Make an appointment and stop by for your booster.
http://prism.org/forestparkd91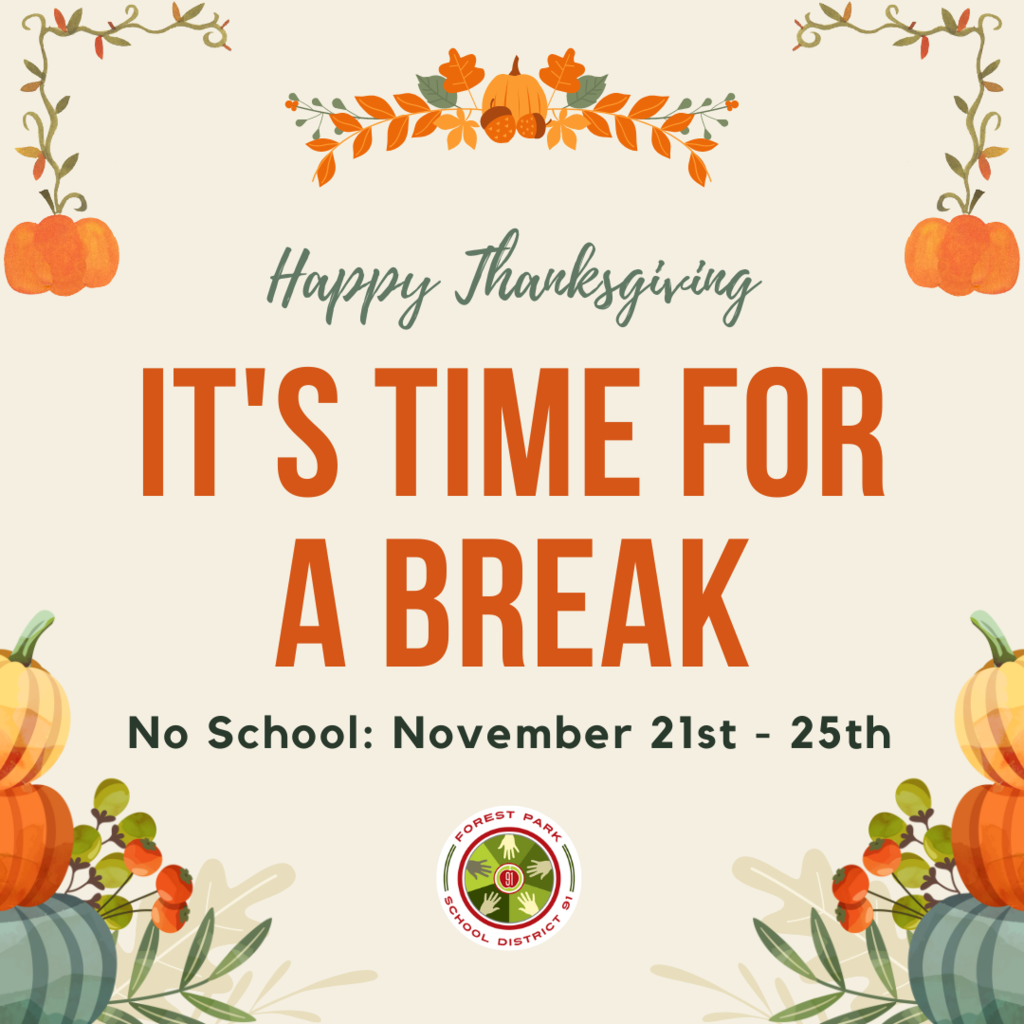 Class is in session tomorrow, Veterans Day. We will be having various activities at our different schools to express our gratitude to our Veteran community members. At D91 we honor all who have served.

As a reminder we will not have school next week Tuesday. We do have classes on Monday and we hope to see everyone bright and early! Have a good weekend and remember to make a plan to vote!

November is Native American Heritage Month. During this month we celebrate Indigenous people and rededicate ourselves to honoring Tribal sovereignty, promoting Tribal self-determination, and upholding the United States' solemn trust and treaty responsibilities to Tribal Nations.