Father's play a vital role in our society. We take time today to honor the provision, protection, guidance, and love that the father's of our district provides for us to thrive. - Happy Father's Day from District 91.

We pause today to commemorate the Juneteenth holiday to reflect on the struggle for freedom and equality which serves as an inspiration for Black American's to continue the rich legacy of resilience displayed by those who came before them. - Happy Juneteenth from District 91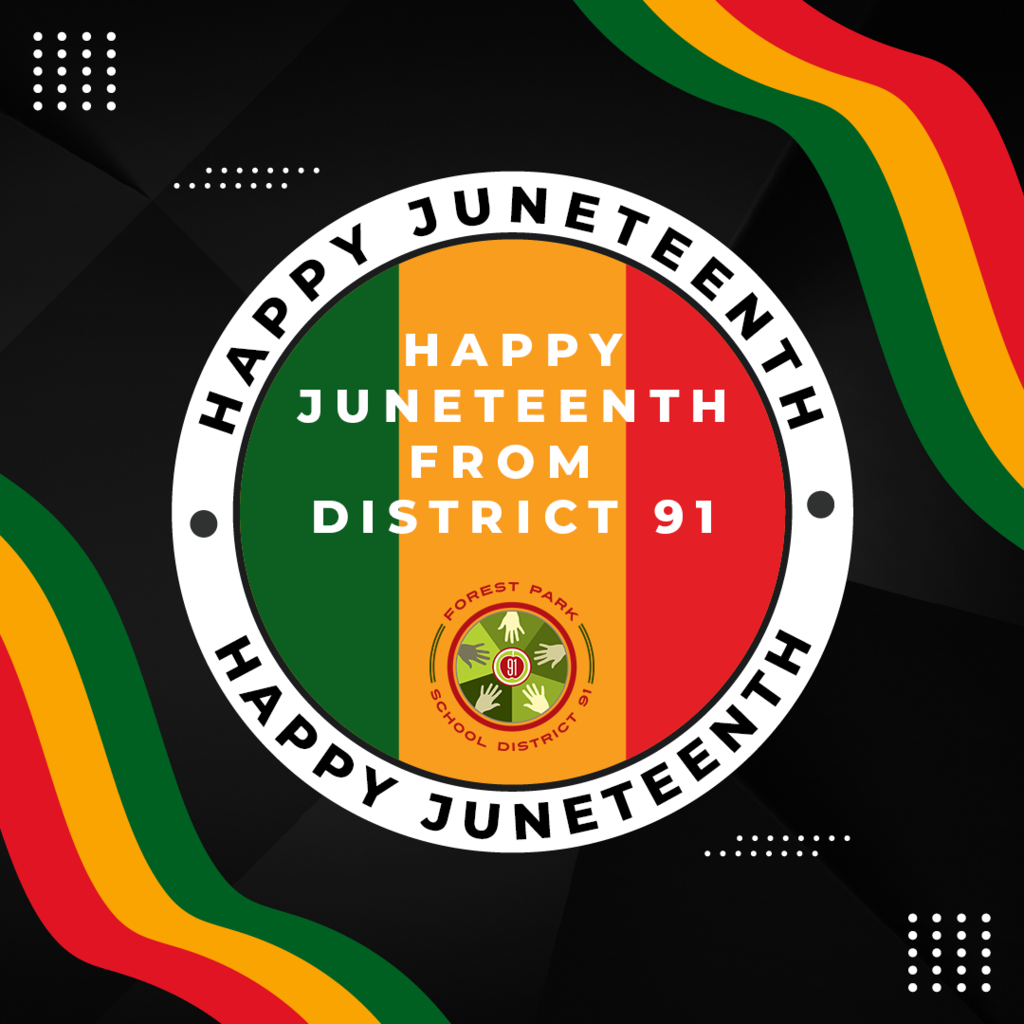 FPSD91 is excited to announce FREE Meals for all children 18 years & under. The meal served is breakfast and will be available through the duration of our summer program. (Students attending summer school will have a meal available to them) Where: Field-Stevenson/FPMS (925 Beloit Ave) When: June 13th - July 8th, 2022; 8:45 am - 9:45 am. (Closed on June 20th and July 4th.) Child must be present & must remain on the property to eat. Sign-up is preferred: bit.ly/FPMeals22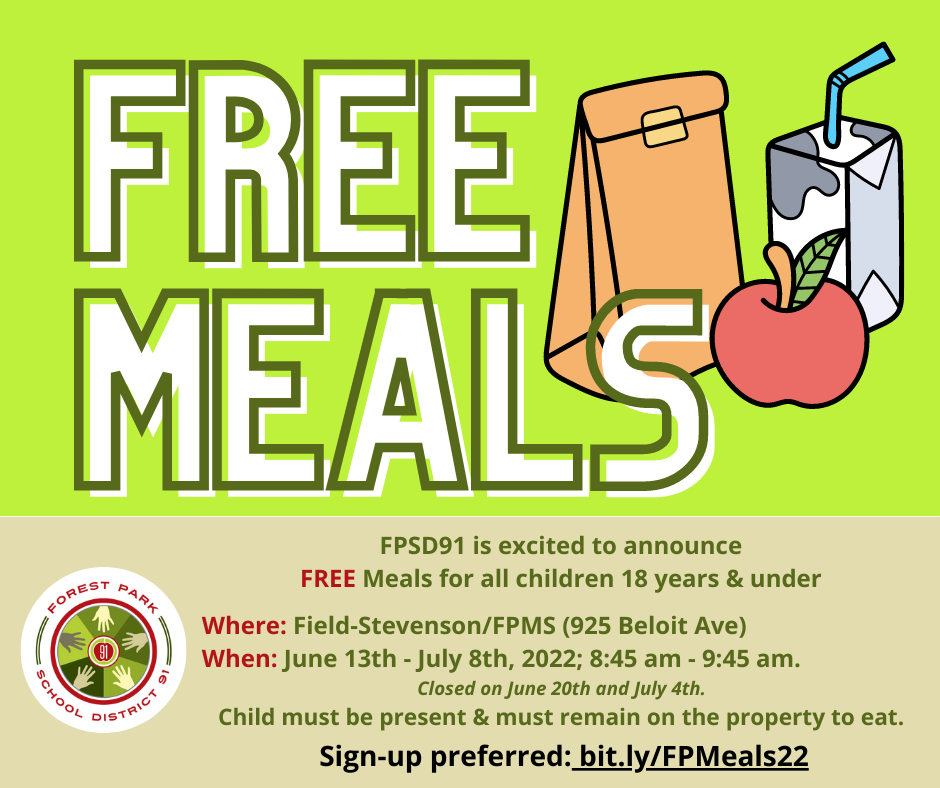 We can't believe the last day of school is already here. We shared so many great moments together this year, but now it's time for a break. Have a great summer and take care of one another. We'll see you soon.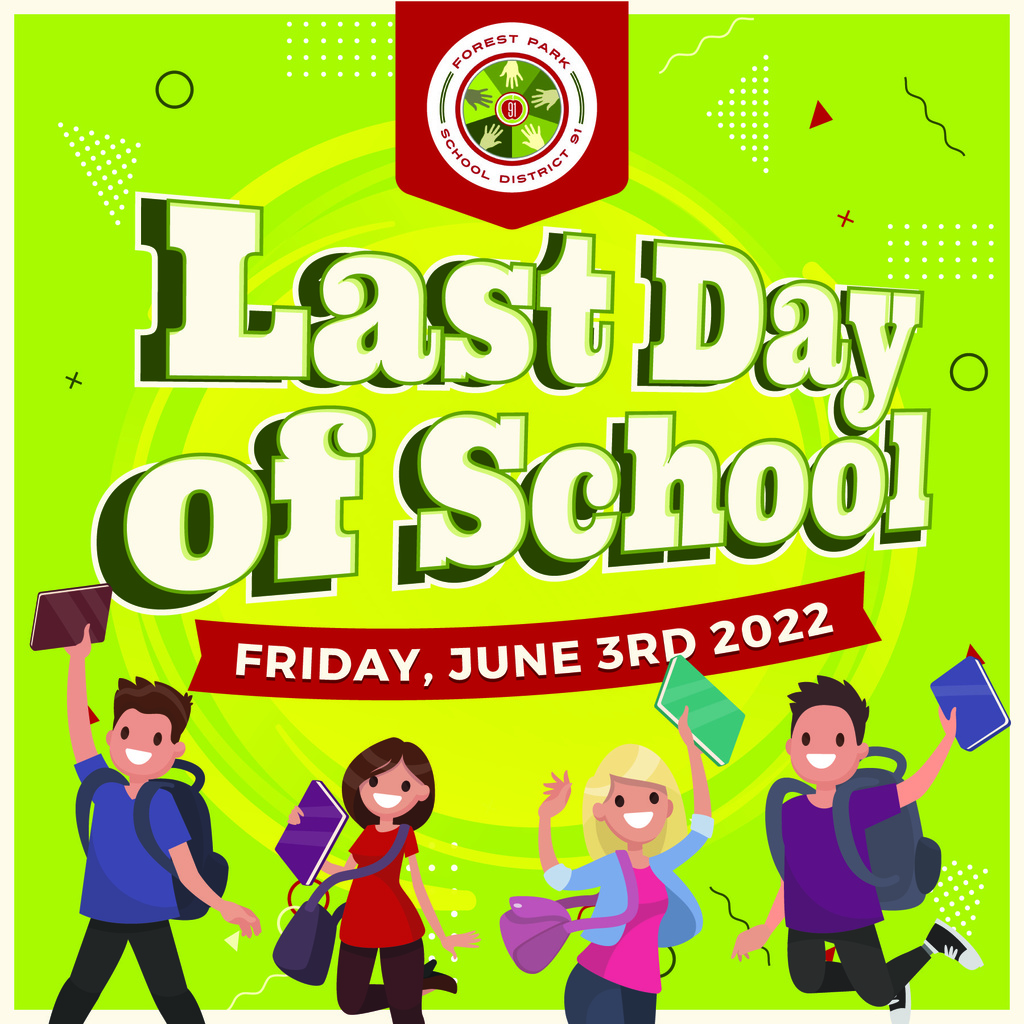 June is LGBTQIA+ Pride Month and it is celebrated annually to honor the 1969 Stonewall Uprising in Manhattan. Pride Month acknowledges and commemorates those that risked their lives and who continue to fight for basic human rights. Join the D91 in celebrating LGBTQIA+ Pride Month and celebrate the remarkable impacts that have been made by those that risk their lives to fight for more inclusive communities. Get involved in the community by making donations, volunteering, supporting LGBTQIA+ businesses.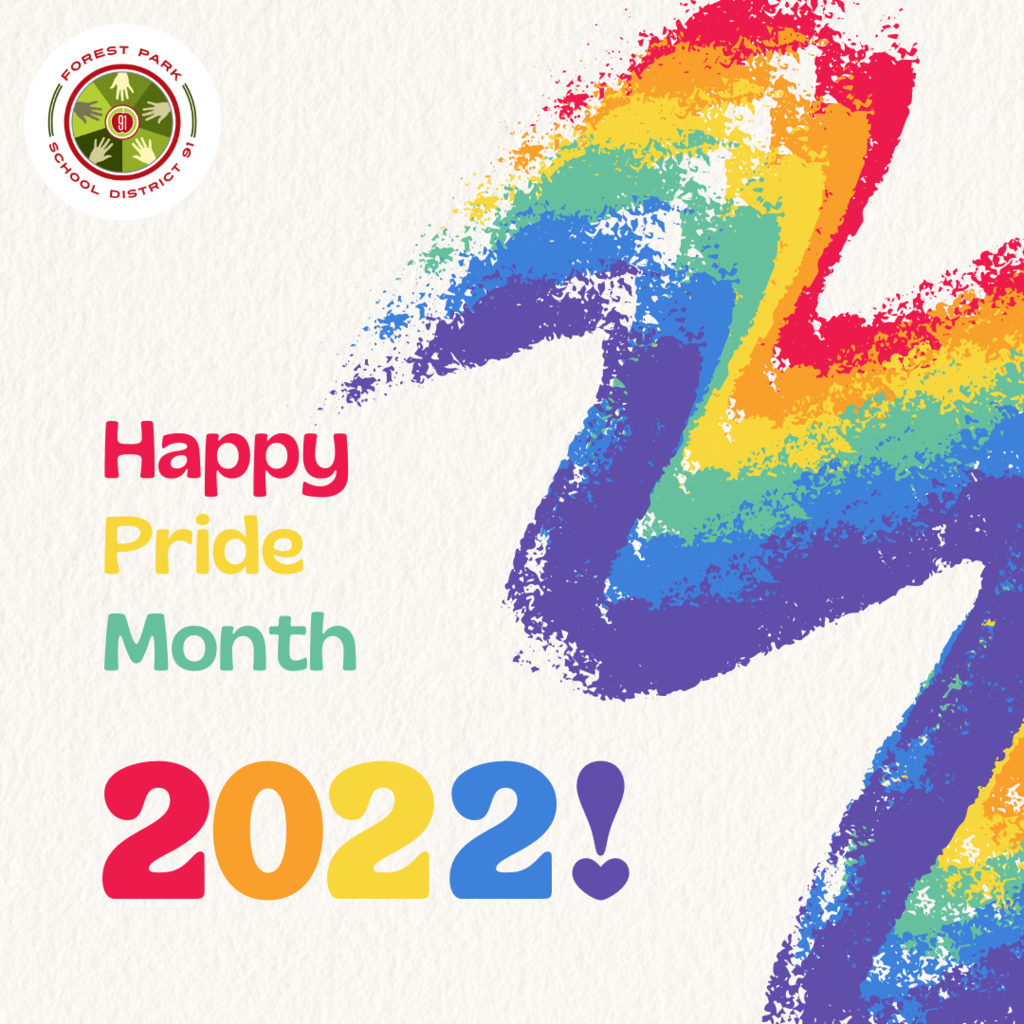 The district office at 424 DesPlaines Avenue will be open every other Tuesday until August from 3-7pm to support families with the online registration process. No appointment is necessary. The dates are 5/24, 6/7, 6/21, 7/12, 7/26, and 8/9. Secretaries will also be available at the schools by appointment only for assistance. You may contact them directly or email
register@fpsd91.org
.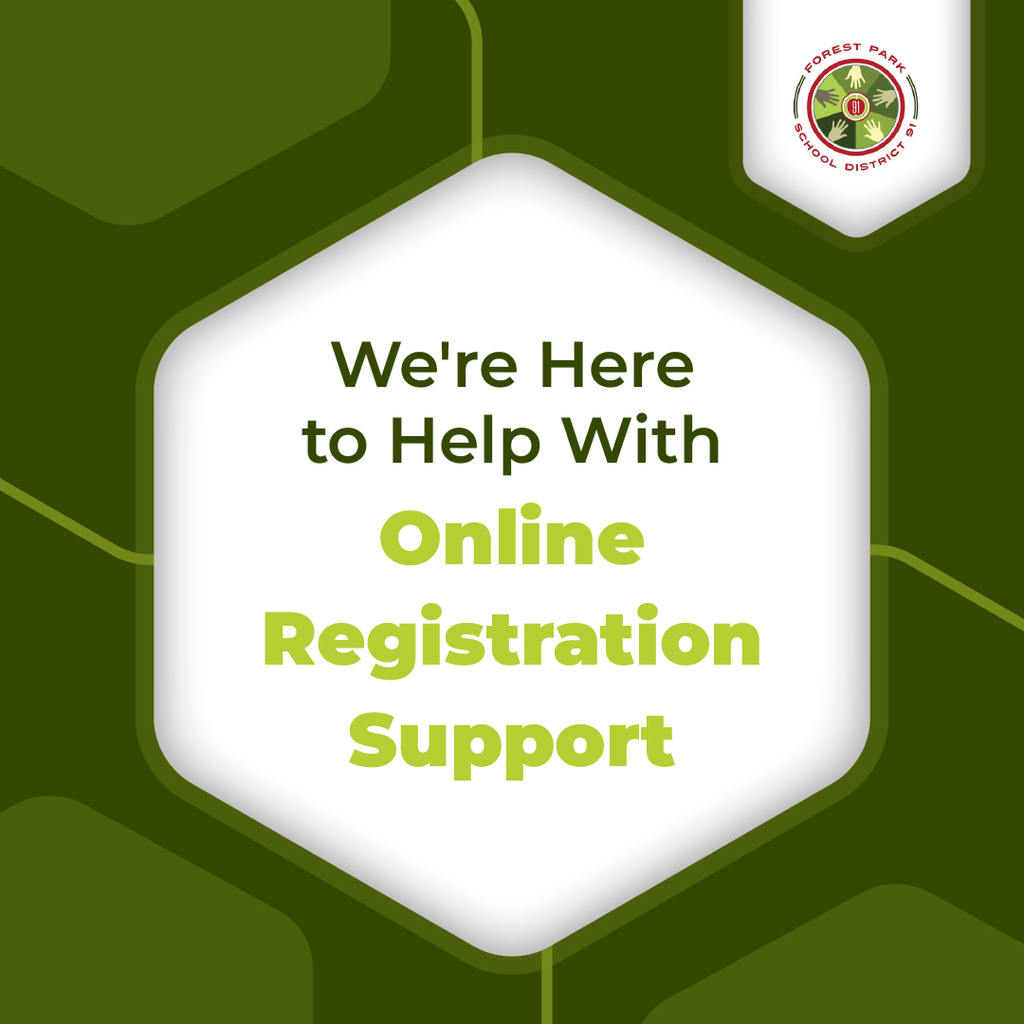 Current D91 Families register now for the next School year for your chance to win! Log in to the Infinite Campus Portal to complete your registration. All students whose registrations are finished & submitted on or before June 3rd, 2022 will be entered in a raffle to win a $20 Brown Cow gift card and a Pool Pass! (One winner per school) We look forward to seeing you next year!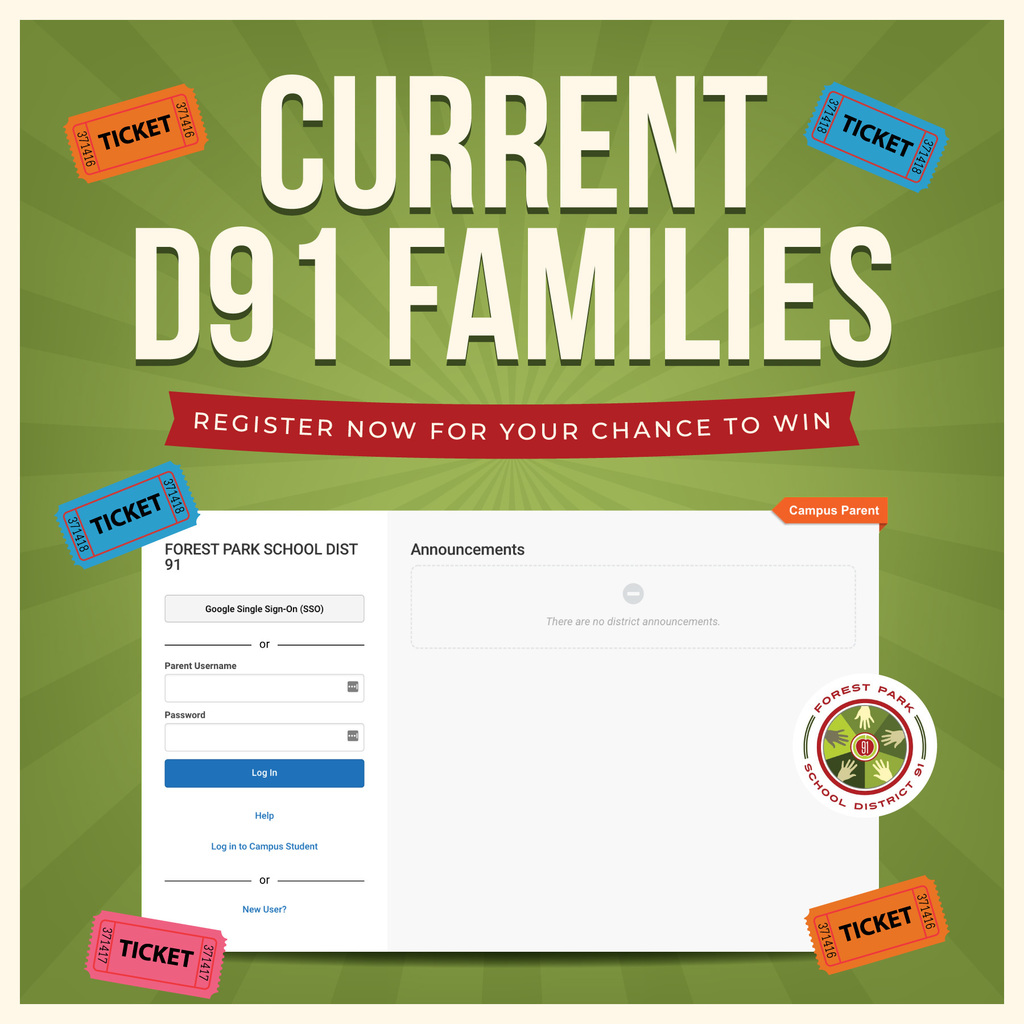 Tonight our 8th graders will be graduating at 6:30pm at Dominican University. Congratulations again for such an awesome achievement. #D91strong

Reminder Friday is a half day!

Thank you to our students and staff that worked tirelessly to host another successful event. Arts Festival 2022 for the Southside students and families was a major success. The talent in our district was on display for all to see. If you missed it, we will be sharing a video recap soon, as well as hosting a Northside Arts Festival at Grant-White on May 19th from 6-8pm. #FPSD91Strong

We hope our community, especially all Moms had a fabulous weekend. It's important for us to take time to recognize the often thankless tasks, unwavering support, and unconditional love moms are showing throughout District 91. Happy Mother's Day once again to D91 Moms. You are appreciated!

May marks Asian American and Pacific Islander Heritage Month, Join us as we celebrate the histories of Americans hailing from across the Asian continent and from the Pacific islands of Melanesia, Micronesia and Polynesia. This year's theme, selected by the Federal Asian Pacific American Council, is "Advancing Leaders Through Collaboration," We invite you to learn more, connect and discuss the contributions and accolades of our Asian Pacific American community this month and beyond.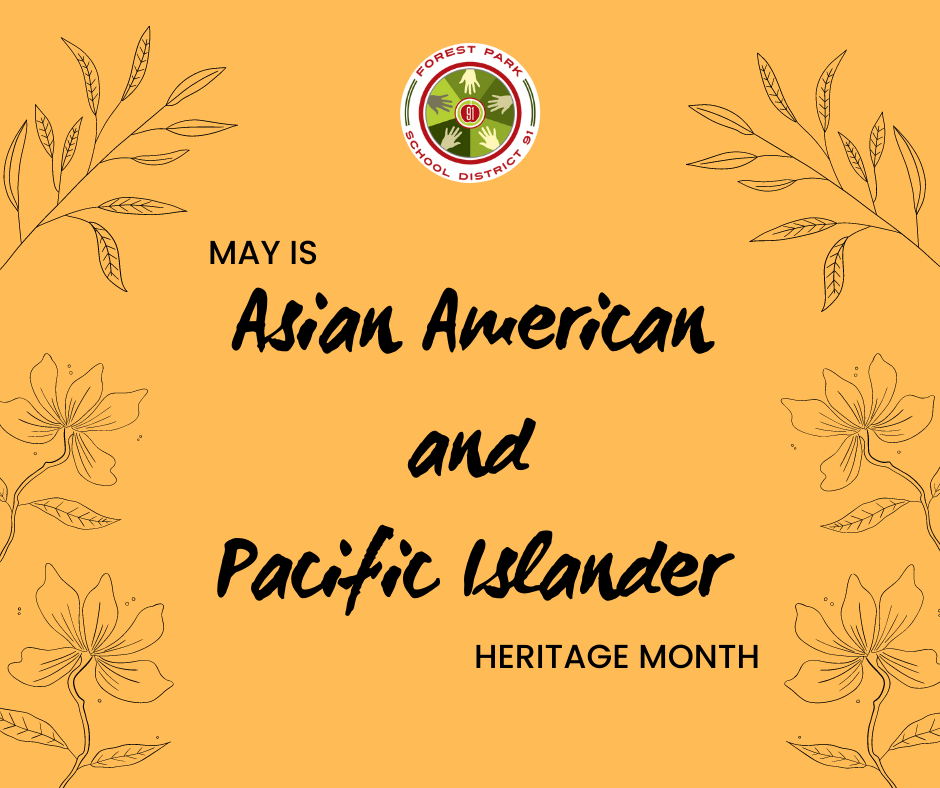 On the final day of Kindness Week, we celebrate the life-giving beauty of nature. Let's make a promise to keep our Earth clean, strong, and alive for the next generation. Here's how: Don't litter, pick up trash when you see it, and recycle. So, as we culminate Kindness Week we will celebrate Arbor Day, a national holiday created to recognize the importance of trees. Join us and people all over the world by planting a tree in your community and planting seeds of kindness in your heart. #KindnessRocksD91

Day three of Kindness Week is dedicated to shining a light on our neighbors. Whether they live next door, share a locker, or work in the same department, you can depend on your neighbor. Today, let's be Kind to our Neighbors. #KindnessRocksD91

On day two of Kindness Week, we honor the tireless dedication and unwavering commitment of educators. These unsung heroes who faithfully give their time, talent, and treasure to shape young minds deserve to be showered with kindness not just one day, but all year! Take a moment to reflect on the teachers, coaches, and administrators who made a difference in your life. Join the students of District 91 to pay forward kindness to one of our most treasured resources -- educators. Today, we are Kind to our Educators. #KindnessRocksD91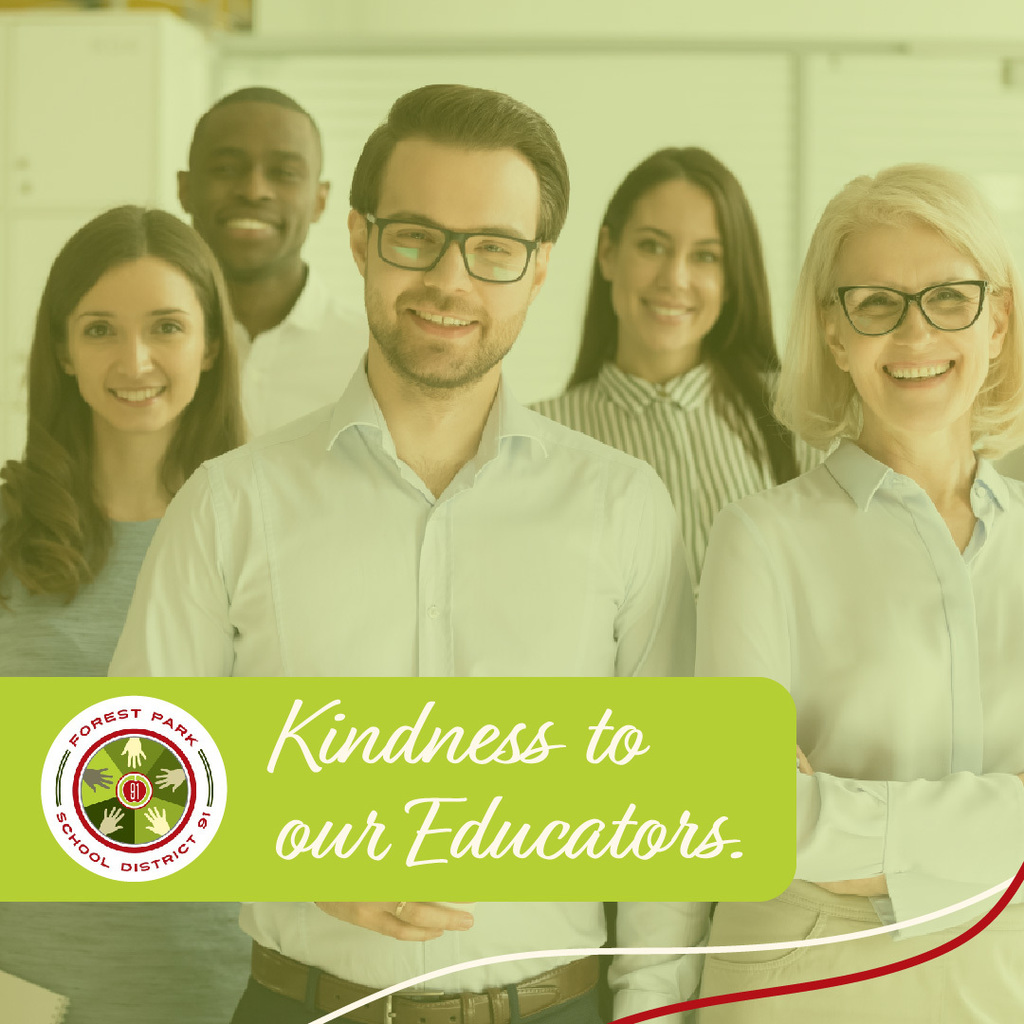 What better way to kick off Kindness Week than to celebrate our friends. Whether your BFF, buddy, or bestie is your classmate, sibling, co-worker, or teammate, show them how much you care by bringing a little joy and kindness

Mark your calendar for Kindness Week 2022! Monday, April 25th through Friday, April 29th, the students of District 91 will spread kindness during our 4th annual celebration of goodwill and positivity. See our schedule below to stay connected. #KindnessRocksD91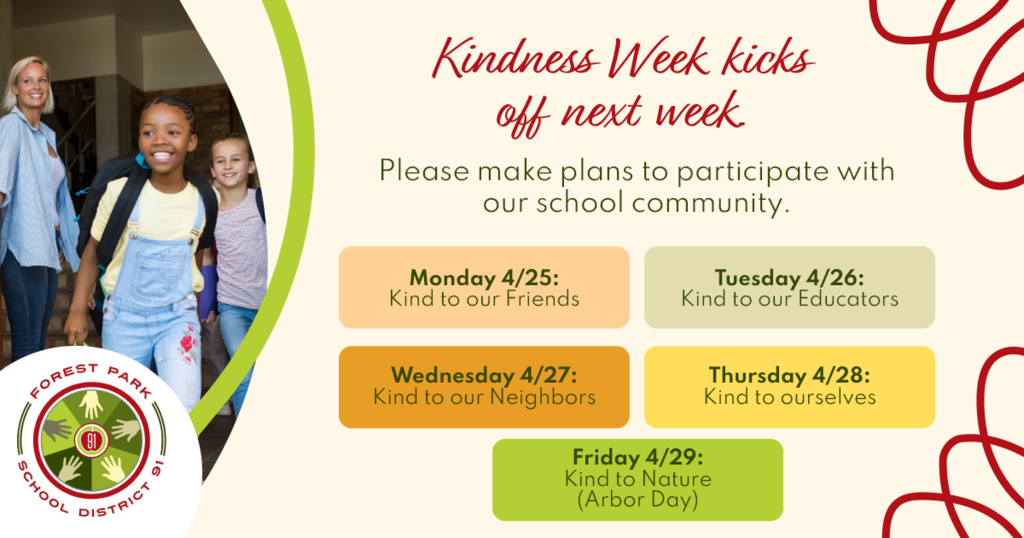 Tomorrow on April 20th, we are opening online registration for our returning families. Preschool families can call Garfield school at 708-366-6945 to schedule a screening appointment, and all other families will be able to register for next year using Infinite Campus. Visit our website for more information.
https://www.fpsd91.org/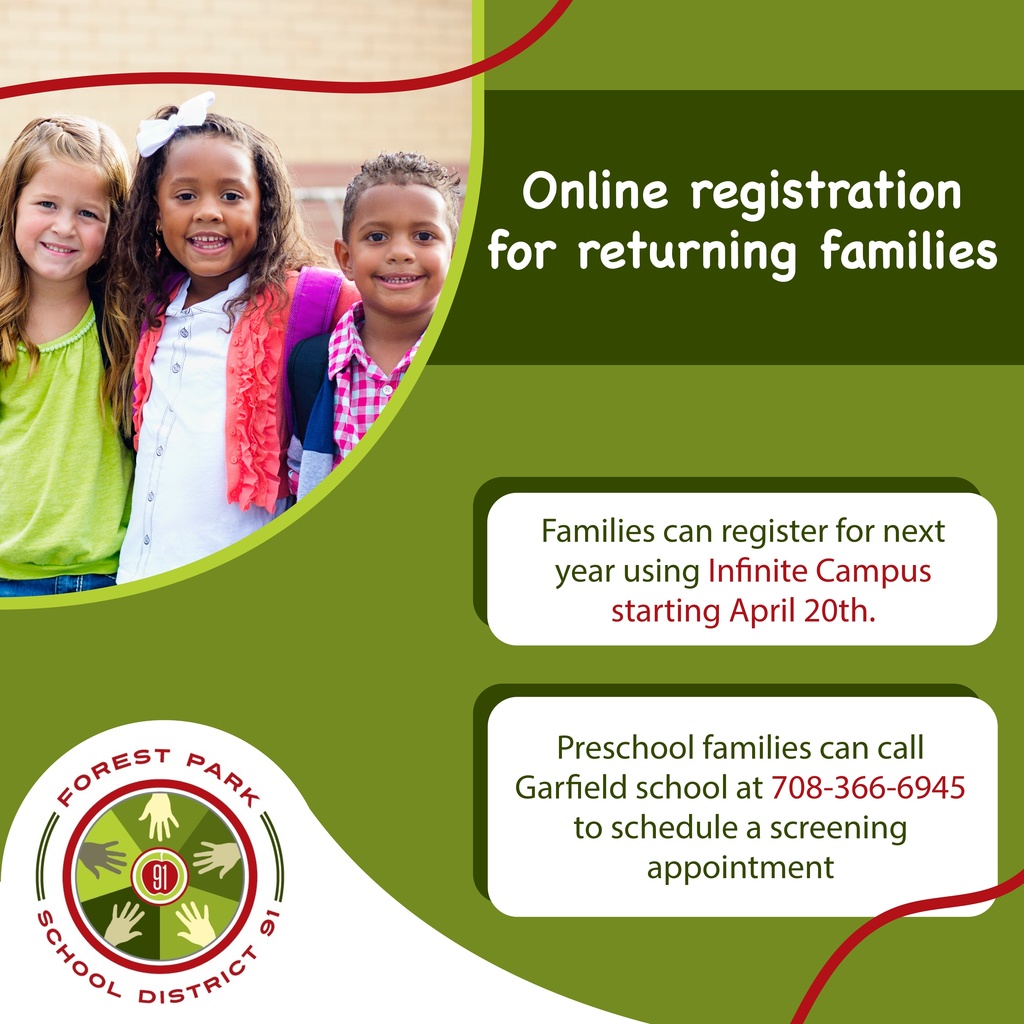 Easter is a Christian holiday. The holidays that begins with Lent—a 40-day period of reflection and ends with Holy Week which ends on and Easter Sunday. Although a holiday of high religious significance in the Christian faith, there are many Easter-time traditions with roots that can be traced to non-Christian or non-religious celebrations. Examples of non-religious Easter traditions include Easter eggs, and related games such as egg rolling and egg decorating.

D91 enjoy our break! We will return to school on Tuesday April 19th, 2022.